Keto chicken nuggets baked in the oven. Perfect real food for kids and keto kids friendly dinner.
There is something in fast food, something addictive I suppose. Also, there a commercials all over the Internet where children see how cool are the kids eating nuggets and similar food. They would eat nuggets for all their meals.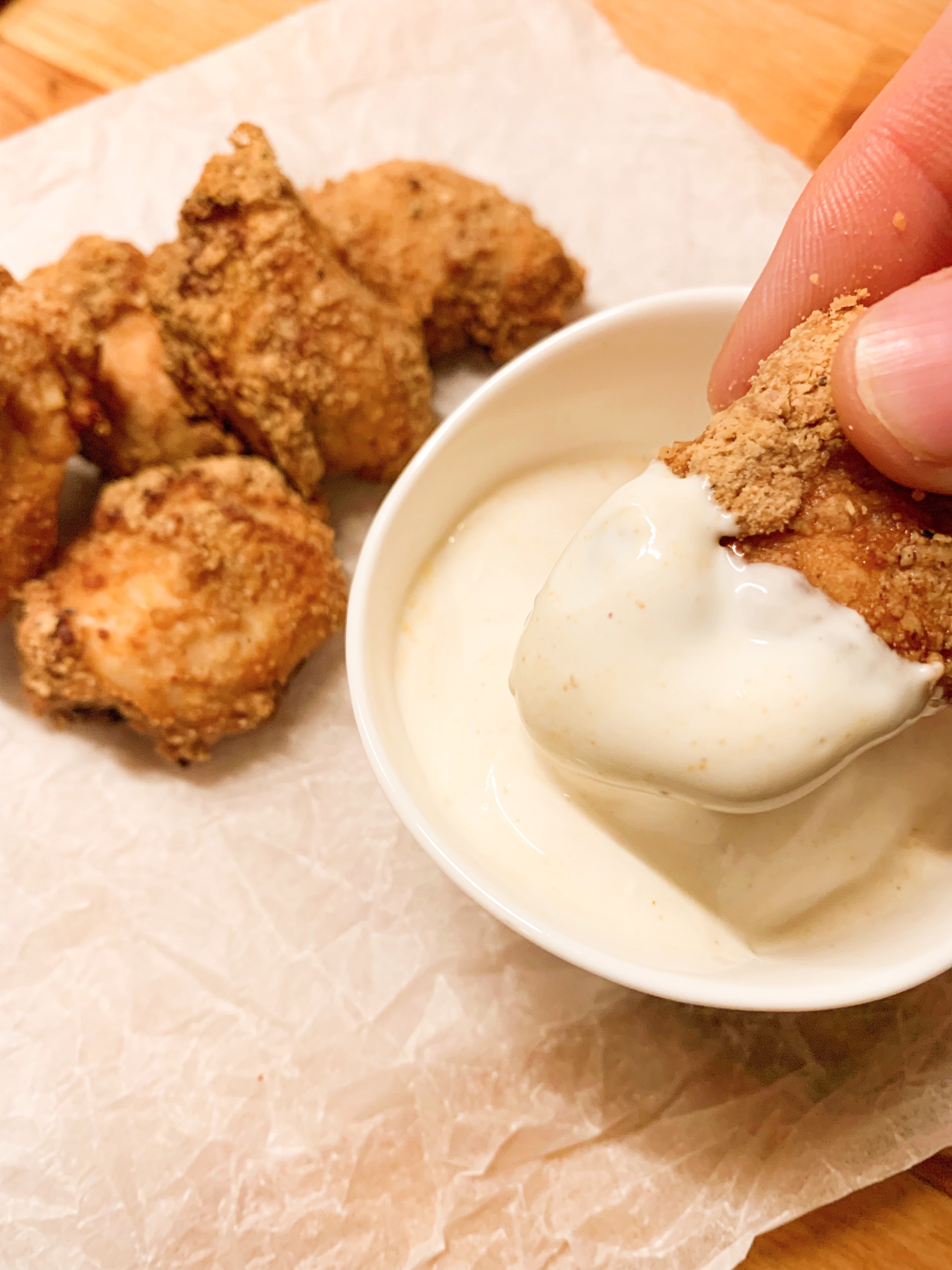 For me that's a great advantage. At least I know what I have to prepare in keto version. 😁 This keto chicken nuggets recipe is so easy.
Are keto chicken nuggets keto?
If you prepare chicken nuggets on this way they will be keto for sure. I make keto chicken nuggets with the combination of peanut flour and almond flour. Nuggets are tender inside with flavorful and crispy crust.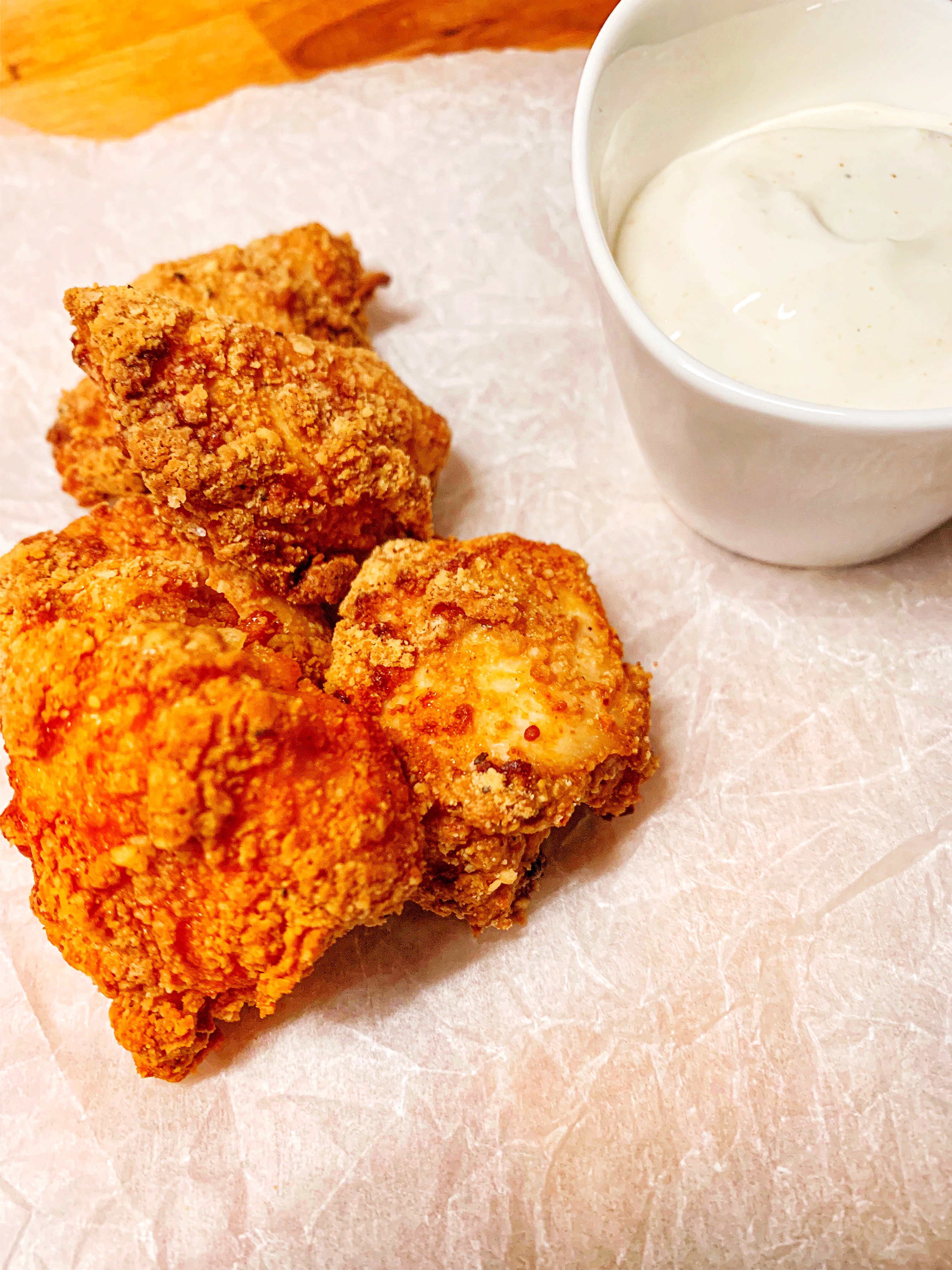 Hacks for busy keto moms
If you follow me on Instagram you could notice that I travel a lot with my children and husband, and without them when traveling for work. You can imagine how busy I am, however I always find some short cuts in my meals prep.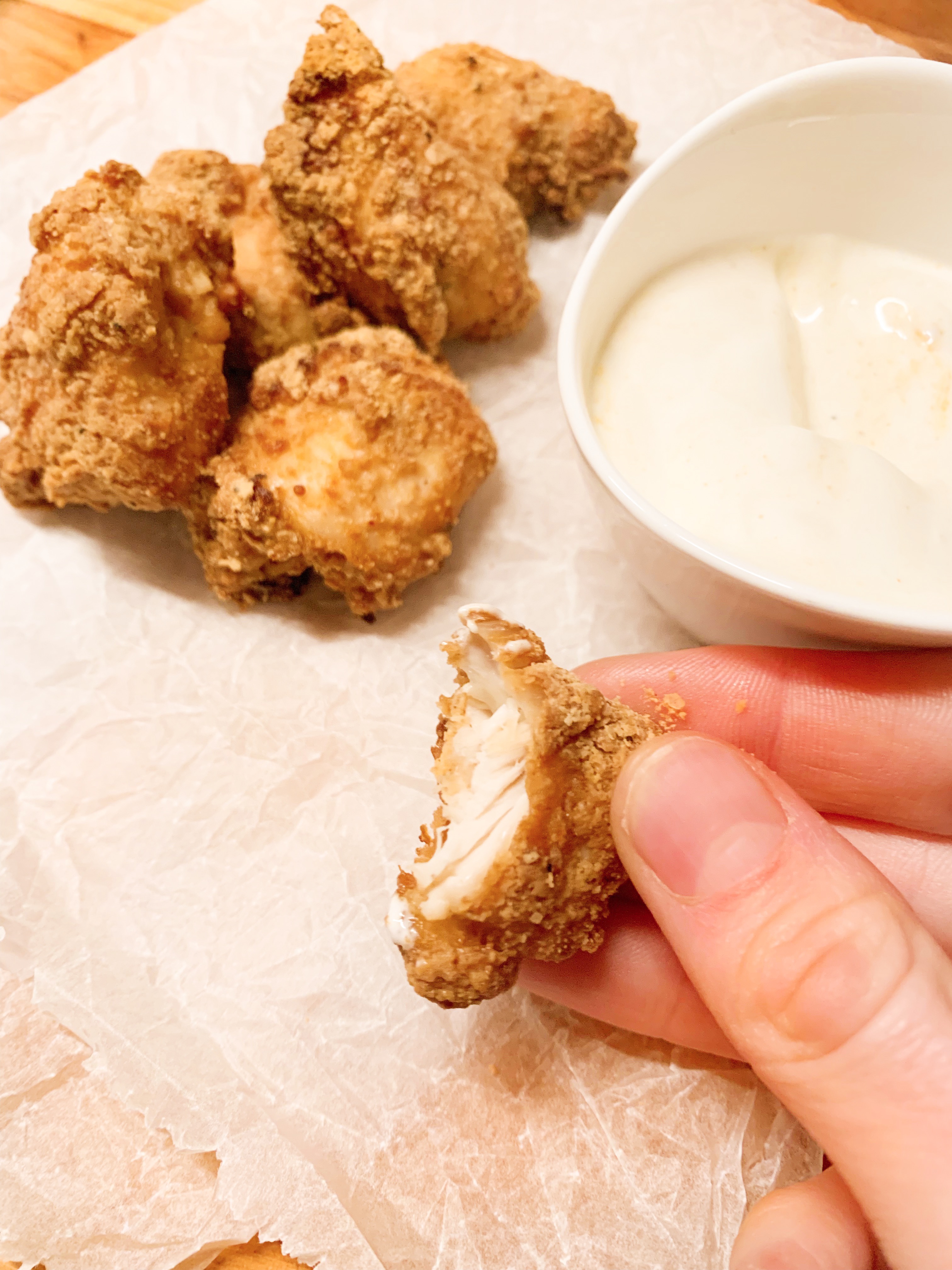 Prepare keto coating in advance
This recipe is not time consuming. You can prepare it really fast. Especially if you prepare grain-free and gluten-free breading in advance.
I prepare keto nuggets coating in advance or in a larger quantity and I keep it in the jar in my kitchen cabinet. That's how I am always ready to deep fry or bake something.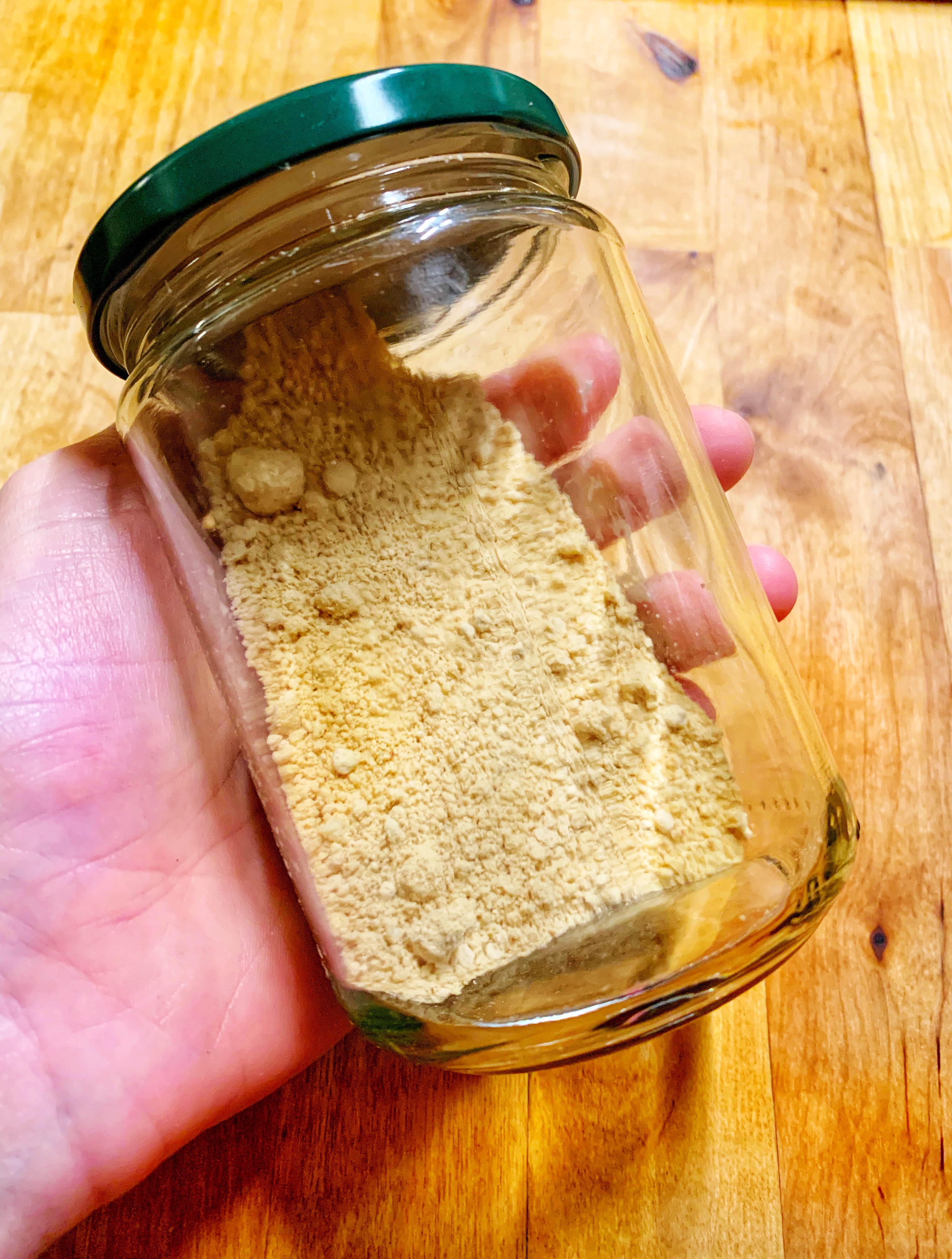 Nuggets baked in the oven
Save your time! You can fry this low carb nuggets if you really want to have that "fry food taste." I just prepare the meat and bake in a preheated oven. That's how I can do something else while my oven is doing all the job.
We all love this nuggets. Family, friends and relatives. Recently I made a huge quantity for dinner and served with sour cream and mayonnaise dipping sauce with curry powder. Oh, all our friends loved it!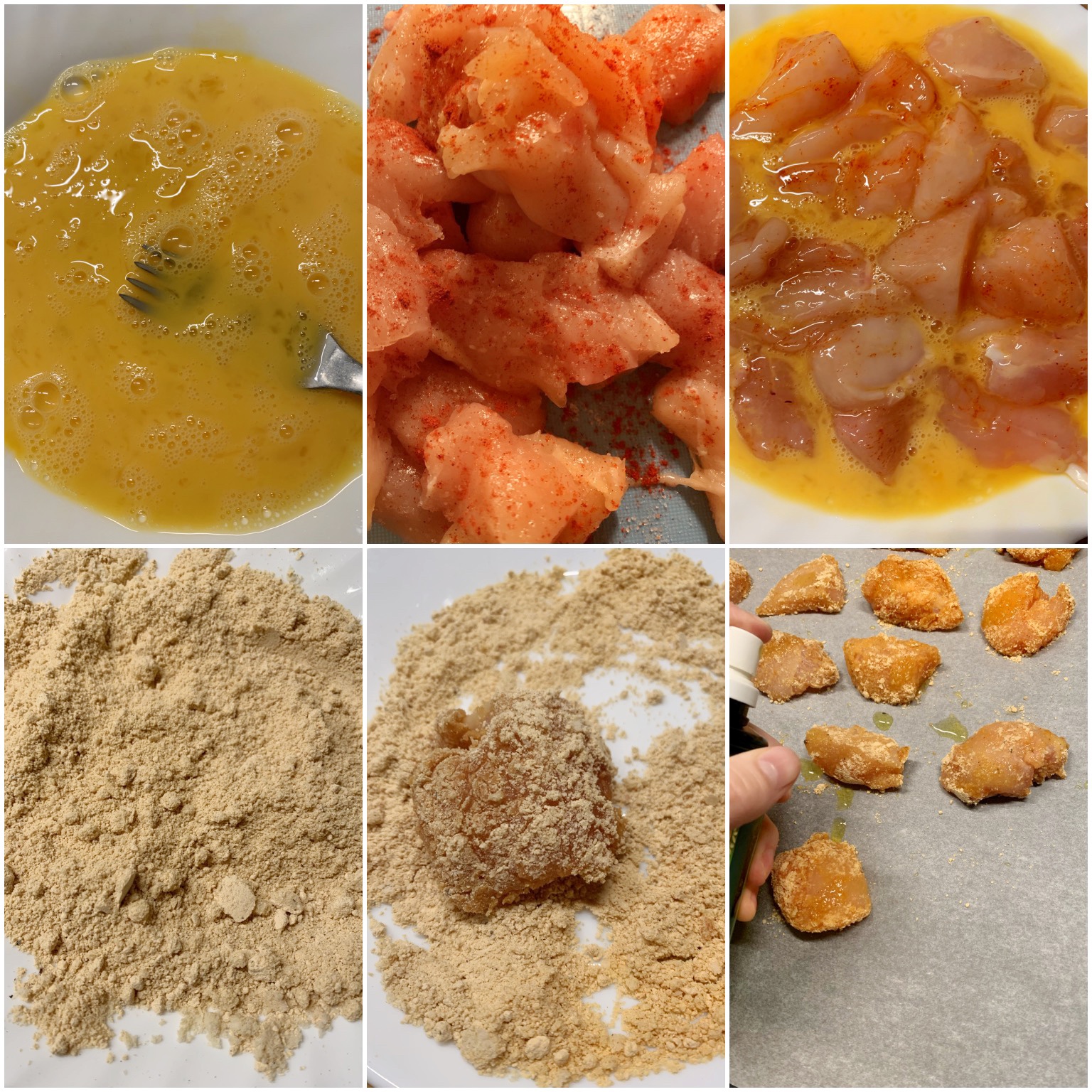 Real chicken meat for healthy chicken nuggets
I don't blend chicken meat in a food processor. I take a real chicken breasts. Cut the meat into a small nuggets size cubes and coat them in beaten egg and grain free coating. That's super easy and not time consuming at all!
If you like this recipe share it in your favorite social network group! For more keto inspiration follow me on Facebook and Instagram!
If you crave something sweet, try this delicious keto Sachertorte or my keto pumpkin breakfast cake!
Enjoy!
Ines 💕
Ingredients
Chicken breasts 400 g/14 oz

1 L egg

Peanut flour 1/4 cup/20 g/0.70 oz

Almond flour or blanched almond meal 1/4 cup/25 g/0.90 oz

Salt to taste

Freshly ground pepper to taste

Powdered garlic 1/4 tsp

Red ground paprika pinch

Olive oil 1 TBS
Instructions
1
Turn on the oven to 180 C/350 F with vent.
2
Prepare keto grain free coating - mix peanut flour, almond flour, pinch of salt and powdered garlic.
3
Cut chicken breasts to small cubes and season with salt, pepper and a pinch of ground red paprika.
4
In a separate bowl whisk the egg with a fork and add pinch of salt.
5
Dip chicken meat cubes into the egg.
6
Coat each meat cube with keto coating.
7
Place prepared keto nuggets on a sheet pan layered with a parchment paper.
8
Spray nuggets with olive oil.
9
Bake on 180 C/350 F for 15 - 20 minutes or until golden.
10
Leave it outside of the oven for 10 minutes and serve with keto dipping sauce.
Notes
This recipe serves 3. Nutritional value per serving: Cal 315, Fat 10 g, Carbs 4.35 g, Fiber 0.98 g, NET Carbs 3.37 g, Protein 49 g. This is for your information only. Please, calculate your own macros with ingredients you use.