Low carb Linzer torte is fantastic sugar free dessert you need to bake for holidays! Rich, buttery, flavorful dough is keto and gluten free!
I can't believe how good this is! Great low carb Linzer torte recipe is easy to make and flavor is incredible. All your friends and family members will love it, I am sure!
If you're following my blog and me, you already know how I love Vienna. Everything there is nice and reminds me of Christmas.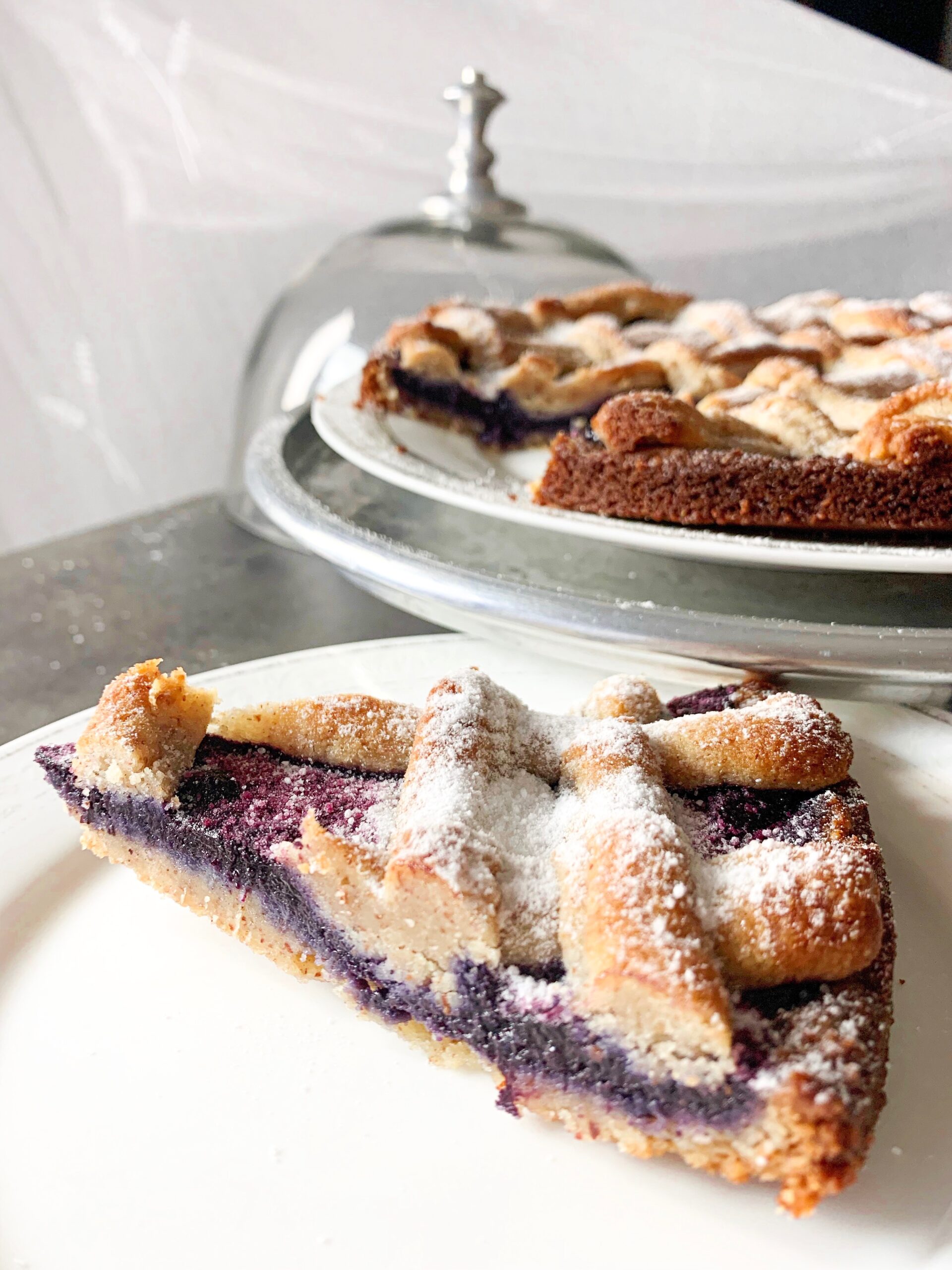 Linzer cake is a combination of my favorite memories – childhood, Christmas and Vienna. Especially Vienna during the Christmas time. Definitely a place to be, to experience Christmas market and enjoy holiday shopping.
Keto baking is something very special for me. I quit sugar few years ago but I don't want to give up my healthy sweets. Especially during the holidays.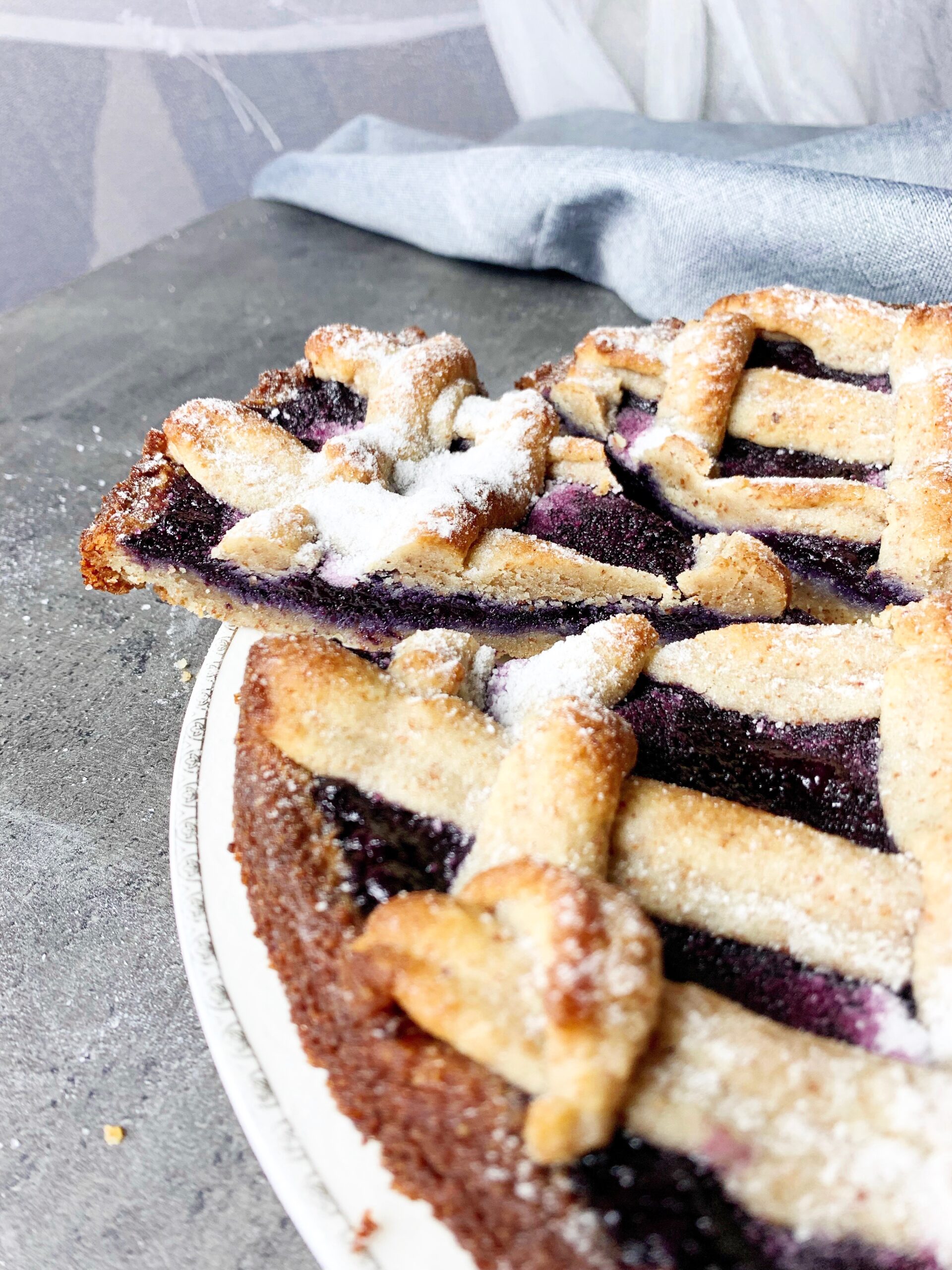 Linzer cake or Linzer tart and Linzer cookies were always on the menu for Christmas holidays in my family. On this way I am continuing that tradition and satisfying my sweet tooth. But, with no guilt sugar free desserts! That's why I created this low carb recipe for Linzer torte.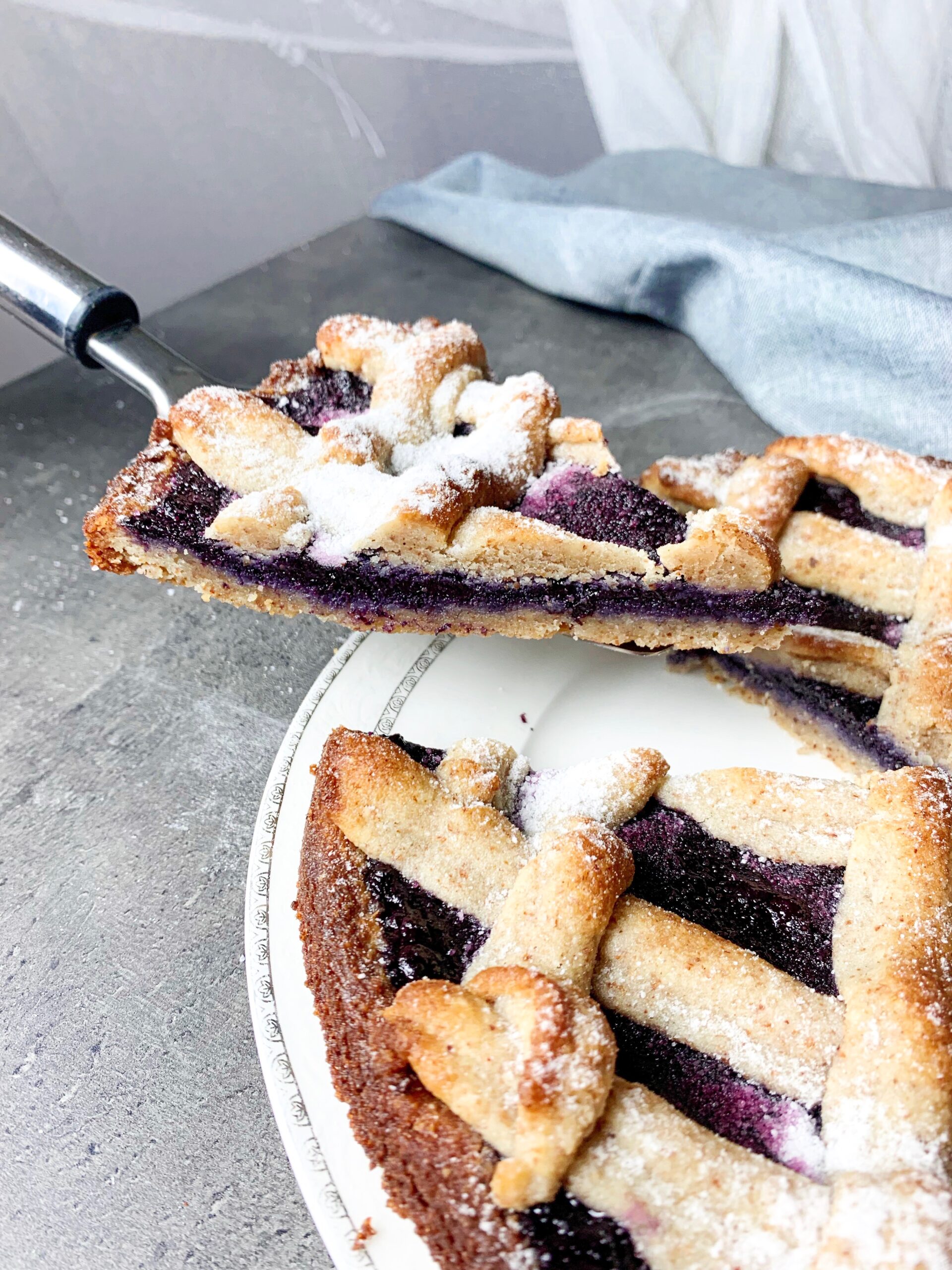 How to make sugar free low carb Linzer torte?
Good quality butter
Keto Linzer torte is so easy to make! First rule is to use a lot of great quality butter. If you can get a grass fed butter, you will definitely taste the difference. As you know, this low carb dough has to be very rich and buttery.
Ground almonds
Freshly ground almonds are crucial for this recipe. It's even better flavor if you roast them just a little bit before grinding.
You may use your food processor for that, however you can make your life easier and use already ground almonds from the market or any store.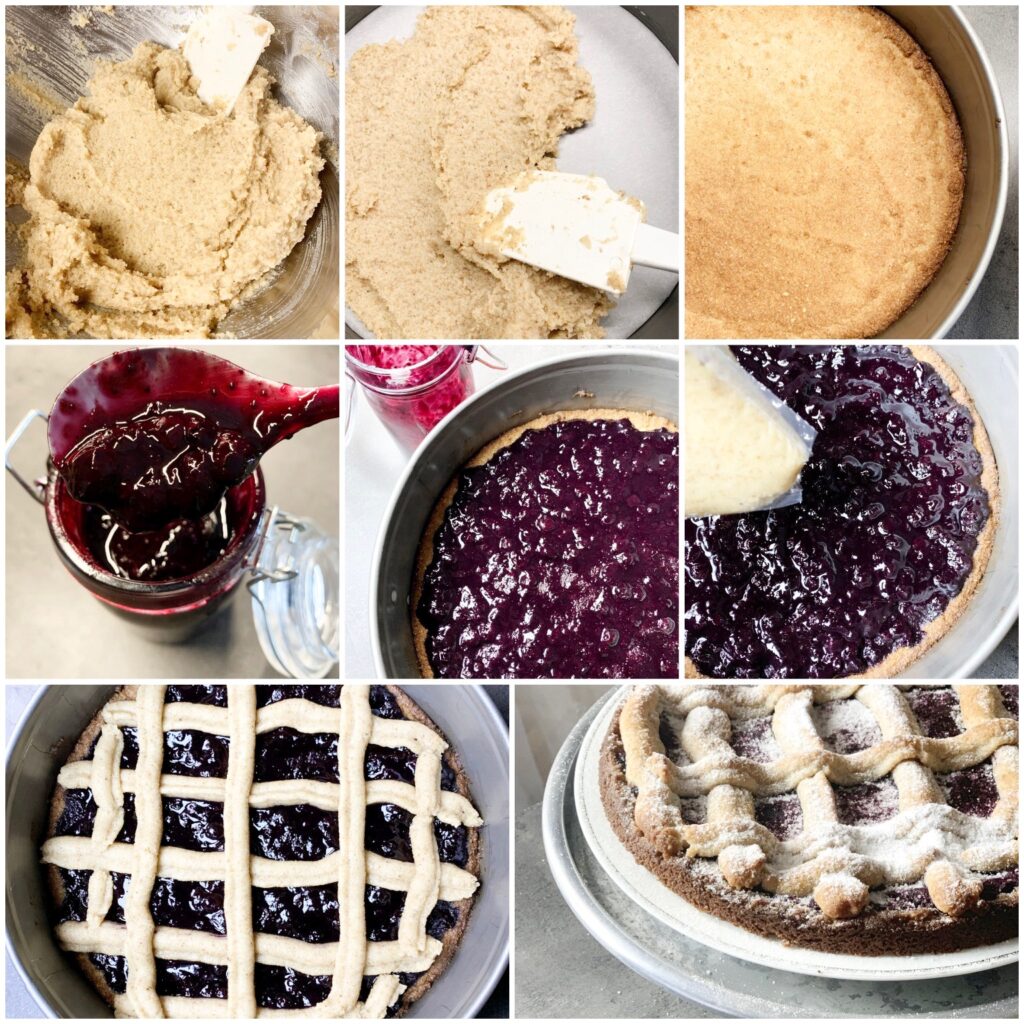 Coconut flour
Coconut flour should be a real, defatted coconut flour. Not coconut flakes or shredded coconut. Coconut flour is usual in low carb and keto baking.
Homemade low carb jam
In this keto Linzer torte recipe I use my homemade low carb blueberry jam. Also you can make it with this delicious keto strawberry jam. It will be fantastic!
If you are not so enthusiastic about preparing everything from the scratch you can use some store bought sugar free jam. Just make sure to check ingredients to avoid artificial sugars and similar sweeteners that are not so great choice.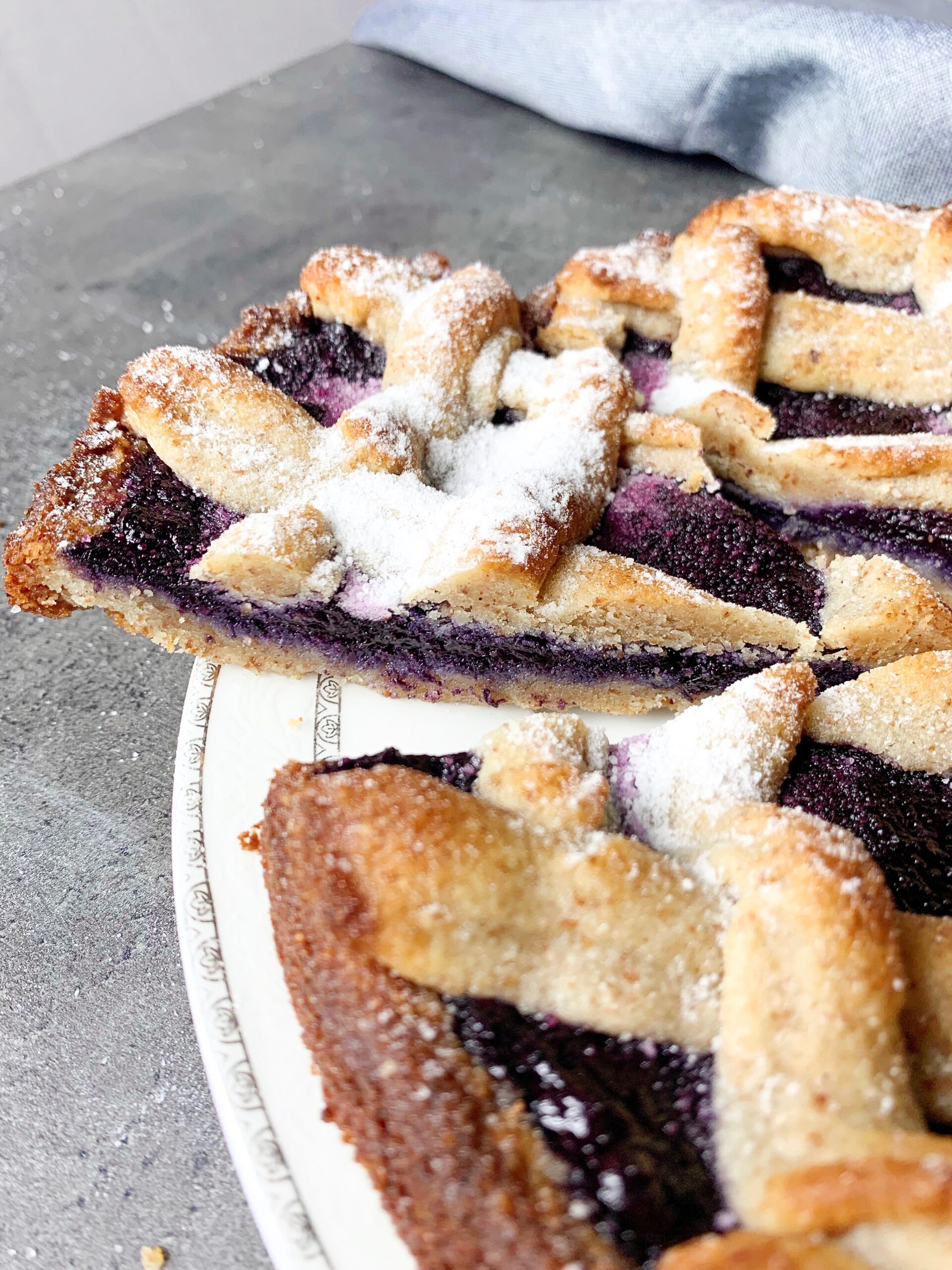 Sharing is caring!
If you like my recipe, leave a comment and share with your friends in favorite social network group! For more recipes and daily inspiration connect with me on Facebook and Instagram!
Enjoy baking!
Ines
Ingredients
Ground almonds (preferably roasted) 250 g/8.8 oz

Coconut flour 5 TBS/35 g/1.2 0z

Low carb granulated sweetener (Swerve, Sukrin or erythritol) 4 - 5 TBS

Pinch of salt

Vanilla 1 tsp

Cinnamon 1/2 tsp

1 L egg

Softened butter 250 g/8.7 oz

Low carb jam for filling 1 cup/200 g/7 oz

Homemade blueberry jam - here is the recipe. Alternative is this homemade keto strawberry jam or store both sugar free low carb jam.

Low carb powdered sweetener (powdered Swerve, Sukrin or xylitol) to dust the cake 1 TBS
Instructions
2
Preheat the oven to 180 C/350 F.
3
Layer 24 cm/9 inch cake tin with parchment paper.
4
Roast the almonds for few minutes and grind in a food processor or use ground almonds.
5
Add granulated low carb sweetener, pinch of salt, coconut flour, vanilla and cinnamon and continue mixing.
6
When nicely combined add egg, mix and add softened butter.
7
Mix until sticky keto dough is formed.
8
Transfer 2/3 of dough into a layered cake tin and cover the bottom with the spatula.
9
Dough will be very sticky, that's normal.
10
Bake the dough for 10 - 15 minutes or until golden brown, in a preheated oven (maybe you will need more time to bake, it depends how strong is your oven).
11
When it's baked it's still soft on the surface.
12
Add blueberry jam on a baked dough.
13
Put the rest of the dough into a piping bag and make a grid from the dough on the top.
14
Continue to bake for 15 minutes or until the dough grid is baked and golden brown (maybe you will need more time, it depends on your oven).
15
When baked leave it to cool for few hours and dust with powdered low carb sweetener.
16
Enjoy this delicious cake!
Notes
This recipe is for cake tin 24 cm/9 inch. It serves 12 servings. Nutritional value per serving: Cal 295 g, Fat 27.17 g, Carbs 3.64 g, Fiber 1.16 g, NET Carbs 2.48 g, Protein 6.5 g. This is for your information only. Please, calculate your own macros with ingredients you use.