Keto chocolate cake bars with strawberry jam is rich low carb dessert with chocolate ganache with espresso, and homemade keto strawberry jam layer on a crispy keto cake crust.
My children love this keto dessert, especially my son. I have to hide it from him! It's interesting how he likes these combinations with dark chocolate ganache. Of course, I love it too!
TIPS TO MAKE KETO CHOCOLATE BARS WITH STRAWBERRY JAM
Keto cake crust
You will love this keto cake crust. Since I made it for the first time I can't get enough of it! My children like cakes with that crust because it's really flavorful and crispy. It works perfectly as a bottom of keto peanut butter cheesecake bars and it's perfect here with ganache and strawberry jam.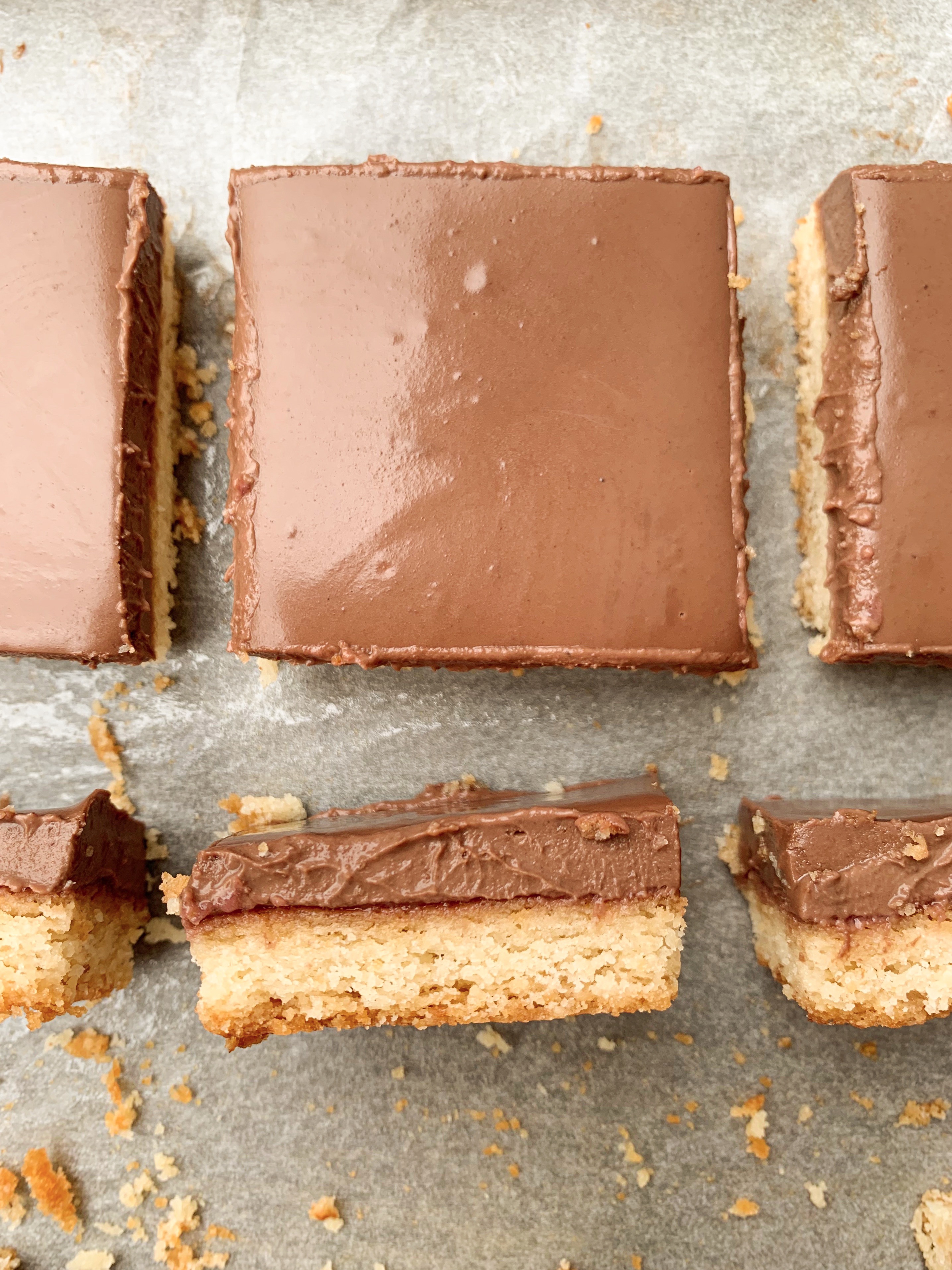 Keto strawberry jam
My strawberry jam without chia seeds is sugar free and keto, it's done really fast from the scratch, and you can make it with frozen strawberries and with literally 3 ingredients! So, my recommendation is to make your own strawberry jam. You will have it for this cake and for your keto breakfasts! I like this jam for breakfast with a slice of fantastic and not eggy 90 second keto bread and a cup of coffee. This combination is great for your keto afternoon tea, instead of cake. That's why I really like to have this jam in my fridge and regularly making new batch.
Of course, if you are not so enthusiastic about making homemade jam, you can use any store-bought sugar free strawberry jam you can find.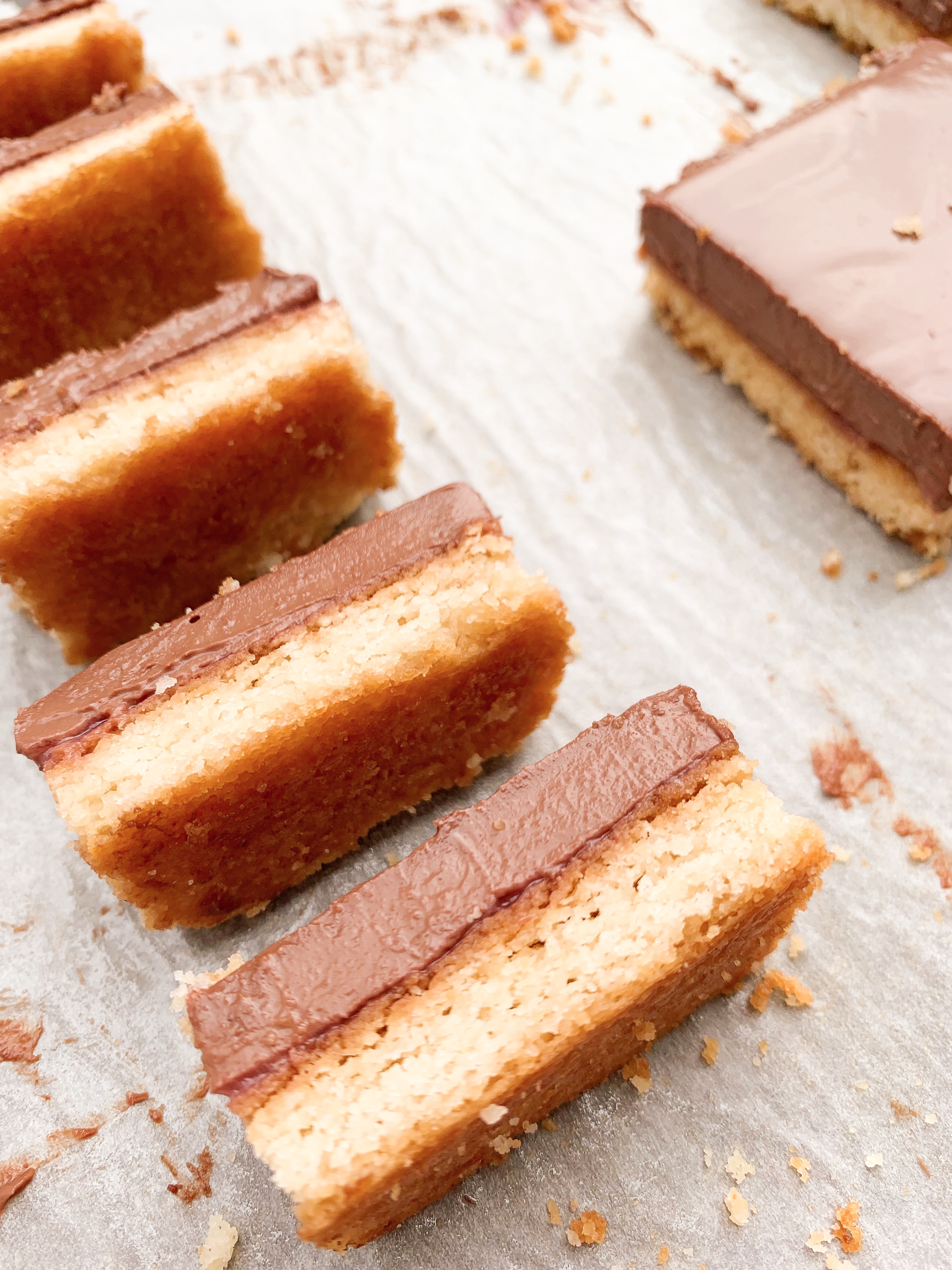 Keto chocolate ganache
Chocolate ganache recipe is so good in combination with crispy crust and strawberry jam. This keto ganache recipe was inspired by my beautiful blogger friend Chiara, from the blog Chiarin tanjurić. She gave me idea to add some coffee in ganache. And I can tell you, it's delicious! It goes really great with strawberry jam flavor.
If you like this recipe, please comment and share with your friends in your favorite social network group. Follow my Facebook and Instagram for more recipes and daily inspiration!
Cheers!
Ines 💕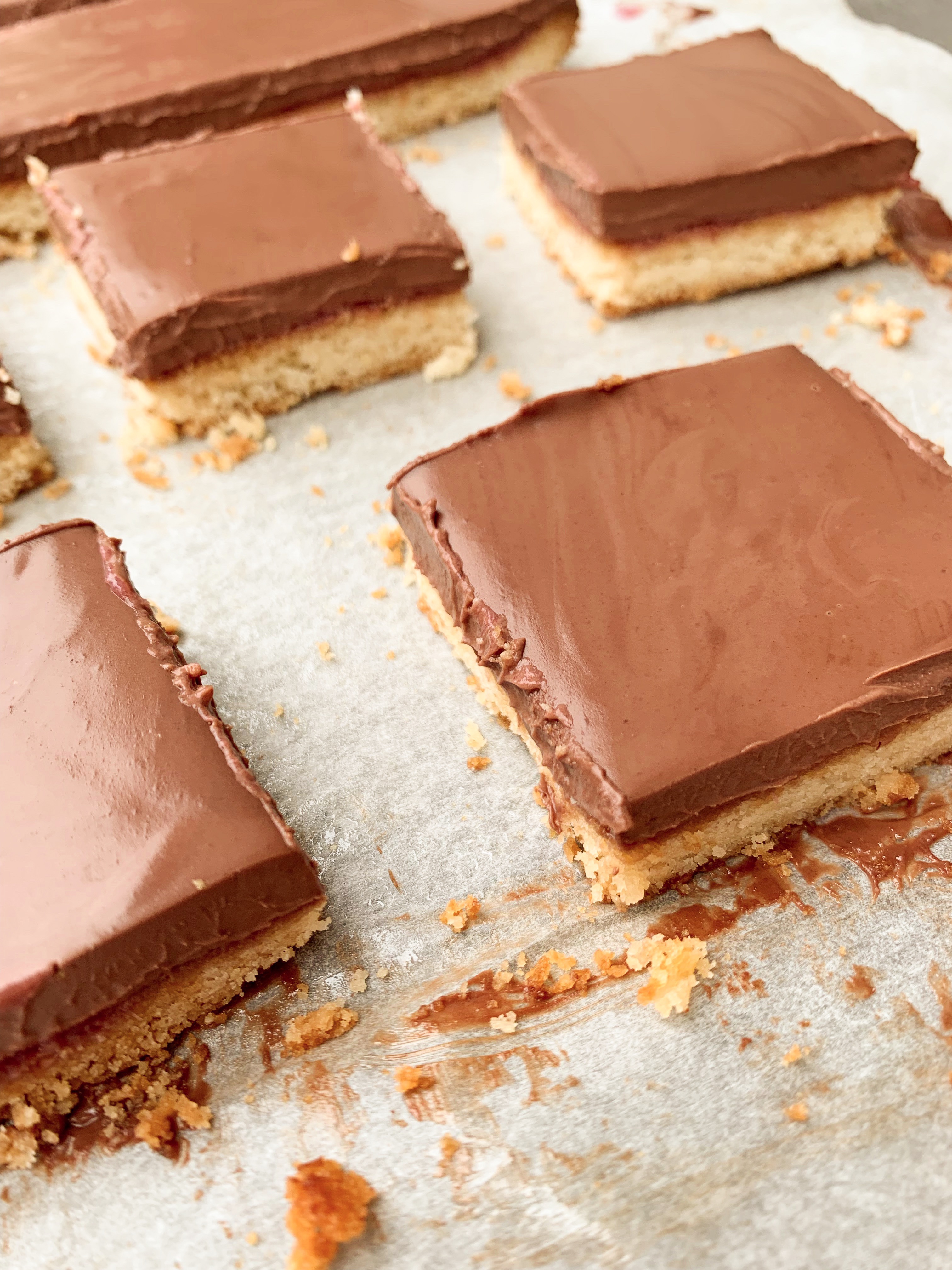 Ingredients
Ingredients for ganache

Dark chocolate (more than 70%) 100 g/3.5 oz

Heavy whipping cream 1 cup/220 ml

Low carb sweetener (erythritol) 2 TBS

Espresso or strong black coffee 2 TBS
Instructions
1
Prepare strawberry jam from this recipe or use another keto sugar free strawberry jam.
3
When keto crust is baked, cover it with 10 TBS of keto strawberry jam in a thin layer and leave it to cool in the fridge until you prepare keto ganache.
4
For ganache pour heavy whipping cream into a sauce pan, add sweetener and bring it to boil. When start boiling remove it from the heat, add chocolate and whisk until chocolate is melted.
5
When chocolate is melted add 2 TBS of strong coffee or espresso, whisk everything and pour over the strawberry jam layer.
6
Leave it for few hours in the fridge to cool, the best is to leave it to cool overnight.
7
Enjoy your keto chocolate bars with strawberry jam with a cup of coffee or tea. You can have few fresh strawberry slices with your keto cake bar.
8
Keep it in the fridge up to 10 days. You can wrap it in plastic foil and put it in a closed plastic container and freeze.
Notes
This recipe is for 22 x 15 cm (8 x 5 inch) or smaller pan. Serves 16 cake bars. Nutritional value per serving/per bar: Cal 104, Fat 13, Total Carbs 5.3 g, Fiber 2.34 g, NET Carbs 2.96 g, Protein 4.9 g. This is for your information only, please calculate your own macros with ingredients you use.