No bake carrot cake keto energy balls are delicious low carb carrot cake bites. Keto carrot cheesecake balls with cinnamon, vanilla and lemon zest are just irresistible and you can make them in 10 minutes!
Imagine keto carrot cheesecake in a form of sweet little bites! Well, you can actually make them so easy, in lest than 10 minutes for sure! You don't need a fancy food processor, or a super strong blender.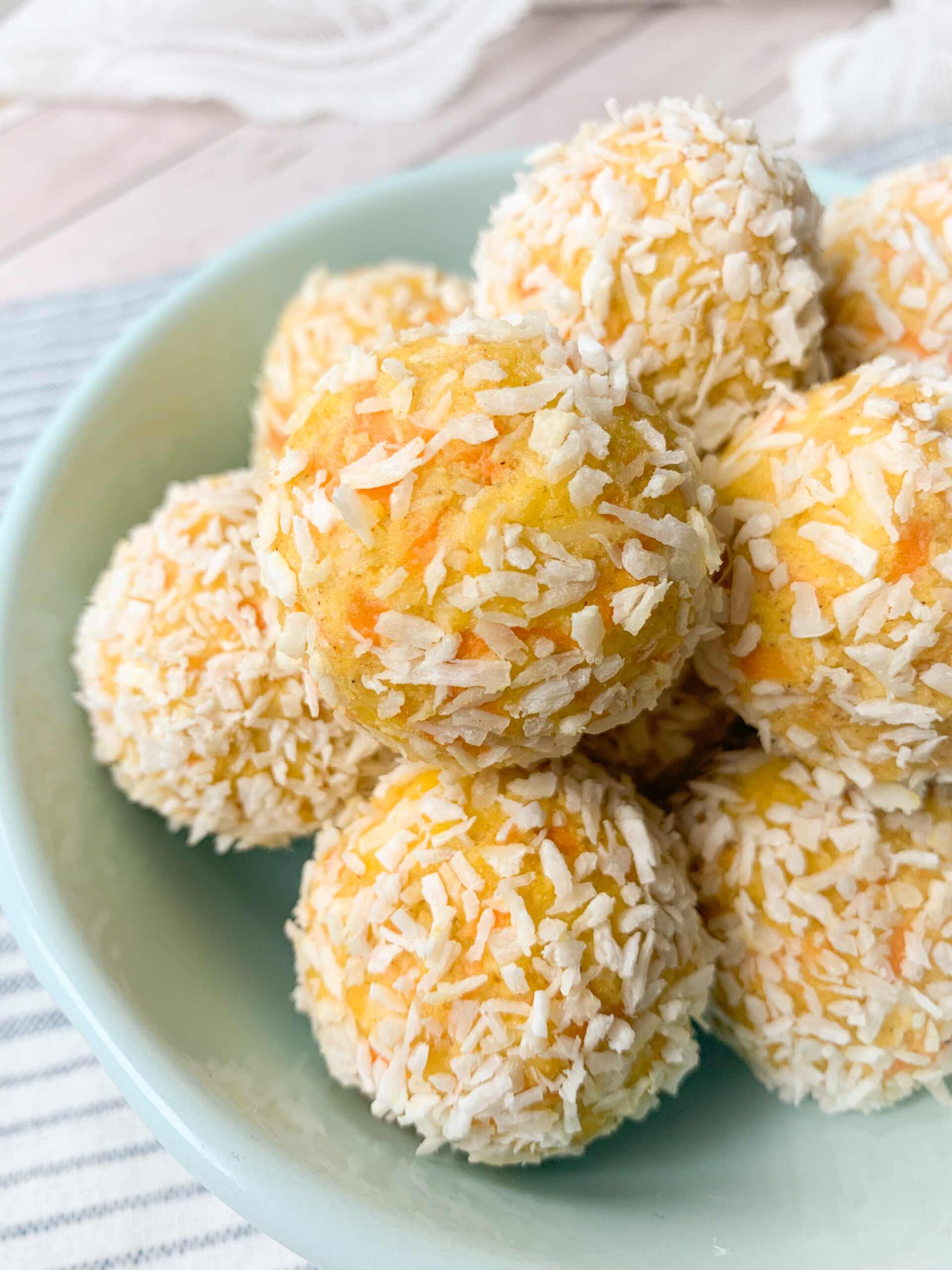 Just few usual keto ingredients and you get irresistible and delicious keto dessert! These are fantastic keto carrot energy balls or as some people call them keto carrot fat bombs. However you call them, they are so tasty!
My low carb carrot cake balls are grain free, gluten free, they are rich in healthy fats and sugar free. So, it could be healthy dessert for you or your keto kids! Definitely you can enjoy them totally gilt free.
Ingredients for no bake carrot cake keto energy balls
Is carrot keto?
To make this keto energy balls recipe You will need to grate 1 carrot. Carrot has around 7 g NET Carbs in 100 g. It's not recommended to eat carrot often and in huge amounts on keto. However, when you have 1 carrot distributed in bigger keto dessert and you actually get a little piece in every energy ball, it is totally acceptable.
Cream cheese
Cream cheese is my keto holly grail. It's so great and versatile ingredient. You can mix it in cakes, sauces, salty snacks. I am a huge cream cheese fan!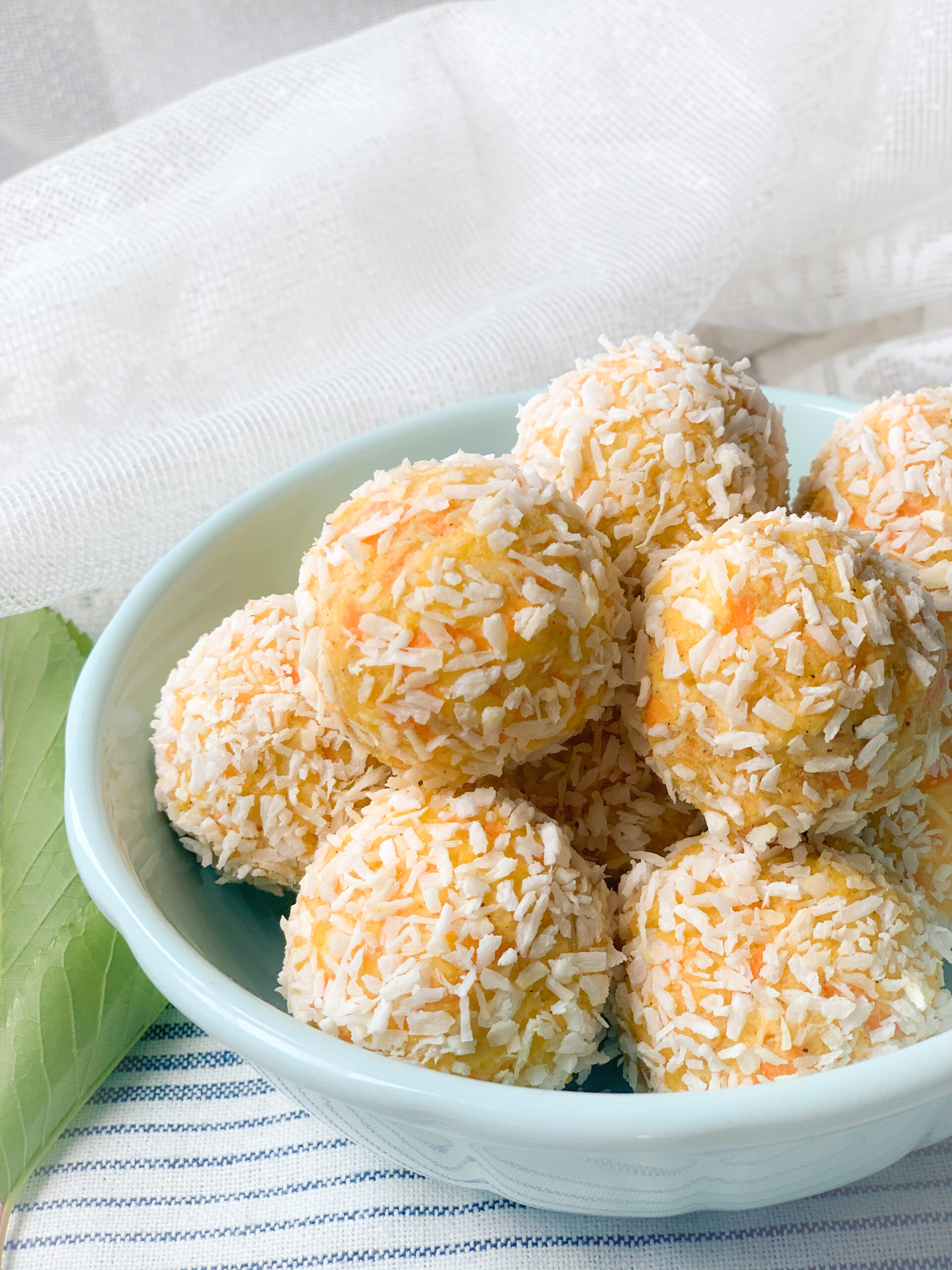 Blanched almond meal and shredded coconut
Blanched almond meal is ingredient that all of us keto people have in our pantries and fridges. One more key ingredient to stay persistent on keto. Shredded unsweetened coconut is one more ingredient that I use a lot in my keto kitchen, especially for low carb desserts.
Organic lemon zest
You need organic lemon zest for this keto recipe! If you don't have organic lemon on hand you can use few drops of edible lemon essential oil. I use these oils, and if you decide to buy for yourself you can use this link! If you have any question regarding these edible or other essential oils I will be happy to answer your questions, just send me an email on [email protected]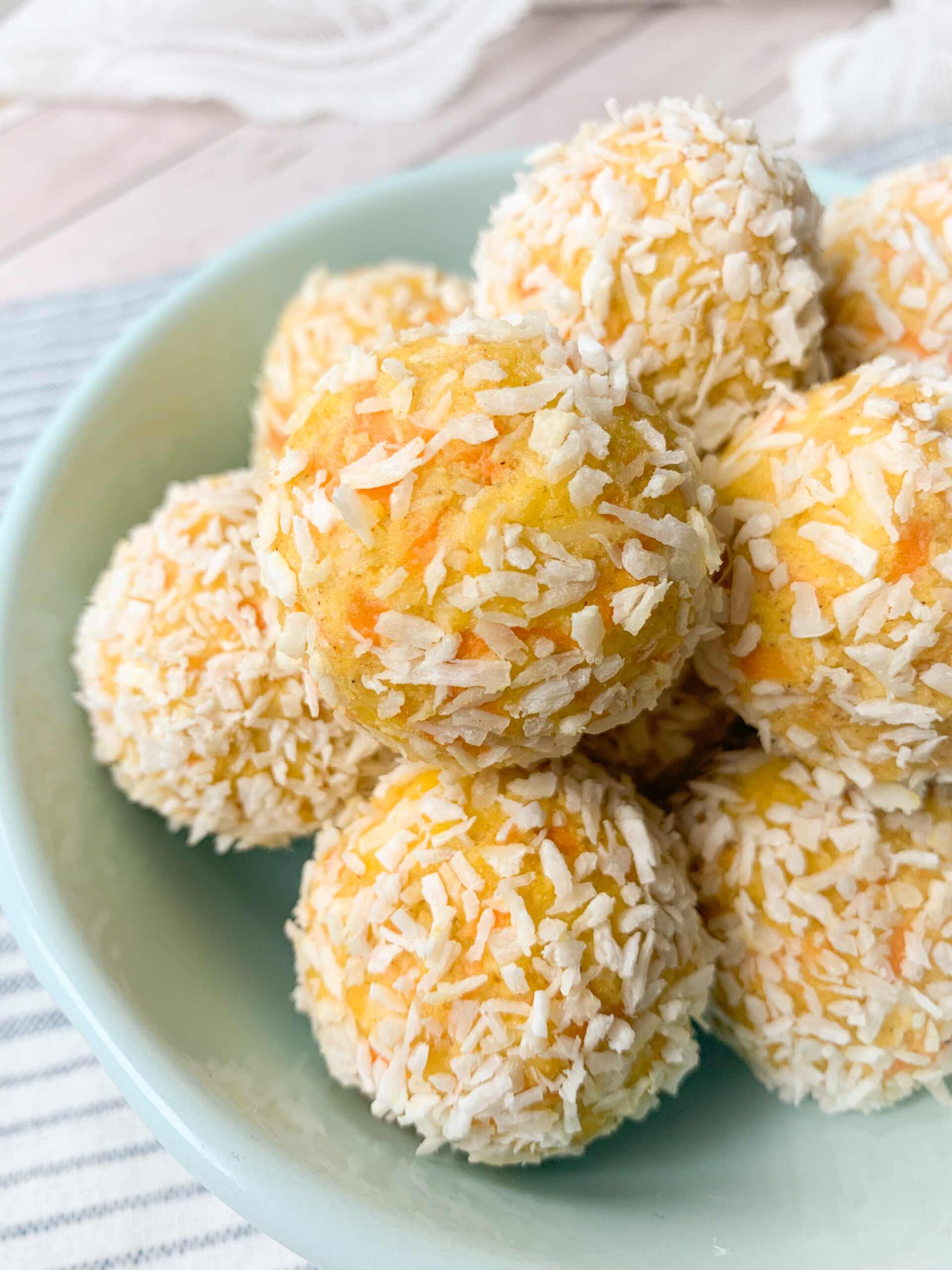 Low carb sweetener
I use for this recipe erythritol. You can use other sweetener like Swerve or Sukrin in the same amount. If using another sweetener please adapt the amount of sweetener, because they might be more or less sweet than erythritol.
Carrot cake spices
In these low carb carrot cake balls you need to add carrot cake spices combination. It's always vanilla, nutmeg and cinnamon. Without these spices it's not the same! And with these spices you have a real carrot cake experience!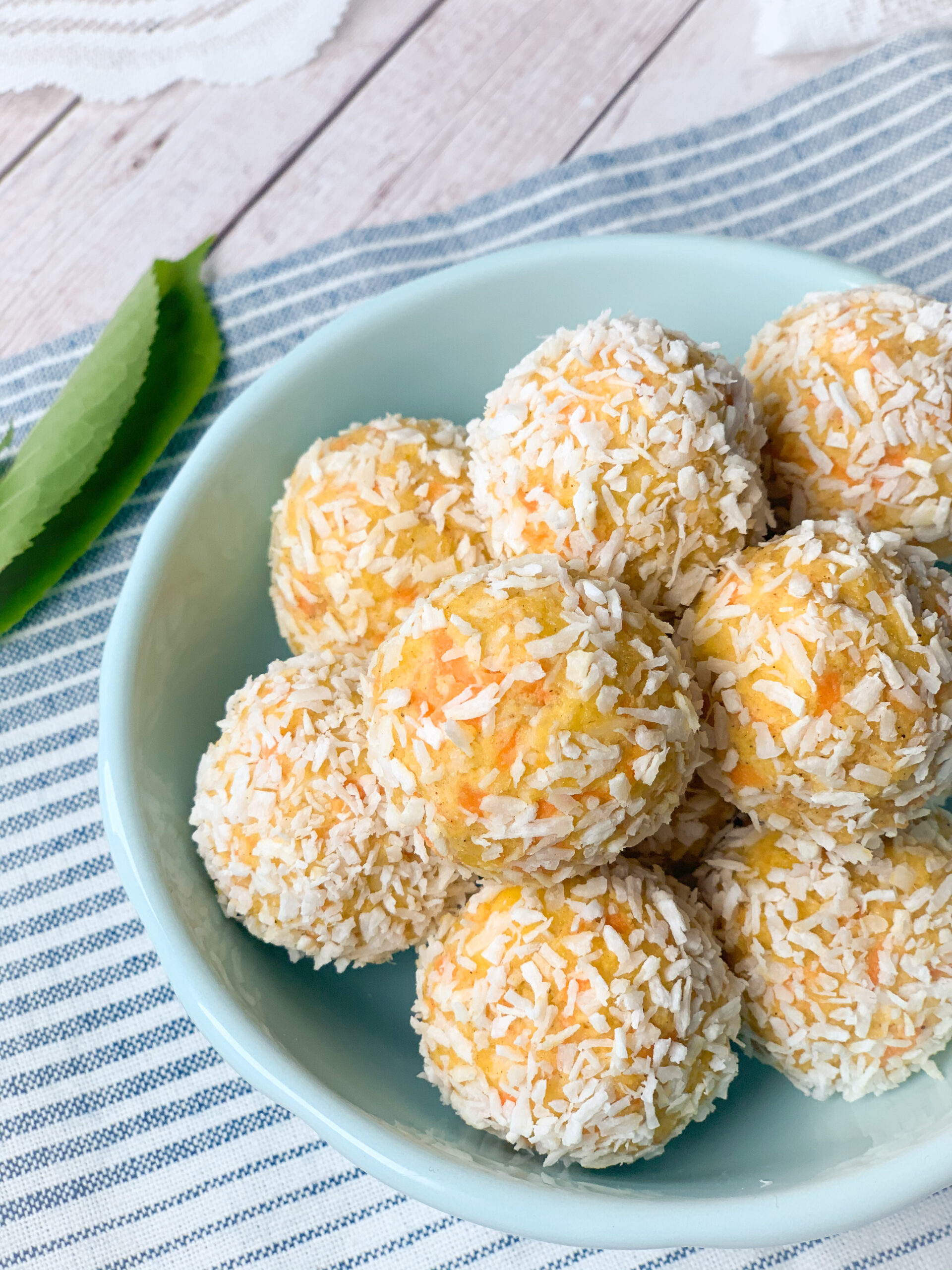 If you love my recipes, here are some recommendations
Gluten free sugar free keto carrot cake with keto jello
Sharing is caring!
If you like my recipes, leave a comment! Connect with me on FACEBOOK, INSTAGRAM, PINTEREST and join my TELEGRAM CHANNEL. Scroll down and subscribe to my newsletter to get my recipes on your email!
Ingredients
Blanched almond meal 1 cup/100 g/3.5 oz

Finely shredded unsweetened coconut 1/4 cup/35 g/1.23 oz + 2 TBS for coating

1 grated carrot 1/2 cup/70 g/2.5 oz

Cream cheese 5 TBS/100 g/3.5 oz

Low carb sweetener (erythritol) 1/4 - 1/3 cup

Zest of 1 organic lemon or 2 drops of edible lemon essential oil

Vanilla extract 1 tsp

Nutmeg 1 pinch

Cinnamon 1 tsp
Instructions
1
Combine all ingredients until all nicely combined.
2
Form 14 balls and shape them with your hands.
3
Coat the balls in shredded coconut.
4
Leave energy balls in the fridge for 30 minutes to become firm.
5
Keep energy balls in the fridge.
Notes
This amount serves 14. Nutritional value per serving/energy ball: Cal 79, Fat 6 g, NET Carbs 1.16 g, Protein 2.4 g. This is for your information only. Please, calculate your own macros with ingredients you use.