Tuna spread keto canned tuna recipe is one of my favorite keto spreads, delicious and healthy canned tuna recipe.
This keto pate is one of my favorite canned tuna recipes. This tuna pate recipe is flavorful and delicious!
What to make of canned tuna?
My first choice when it comes to canned tuna keto recipes is definitely this delicious low carb tuna spread. I just love this tuna pate on a slice of one of my keto breads. Check here some of my delicious keto breads to choose from.
If you choose any of these recipes, I'm sure you're love it!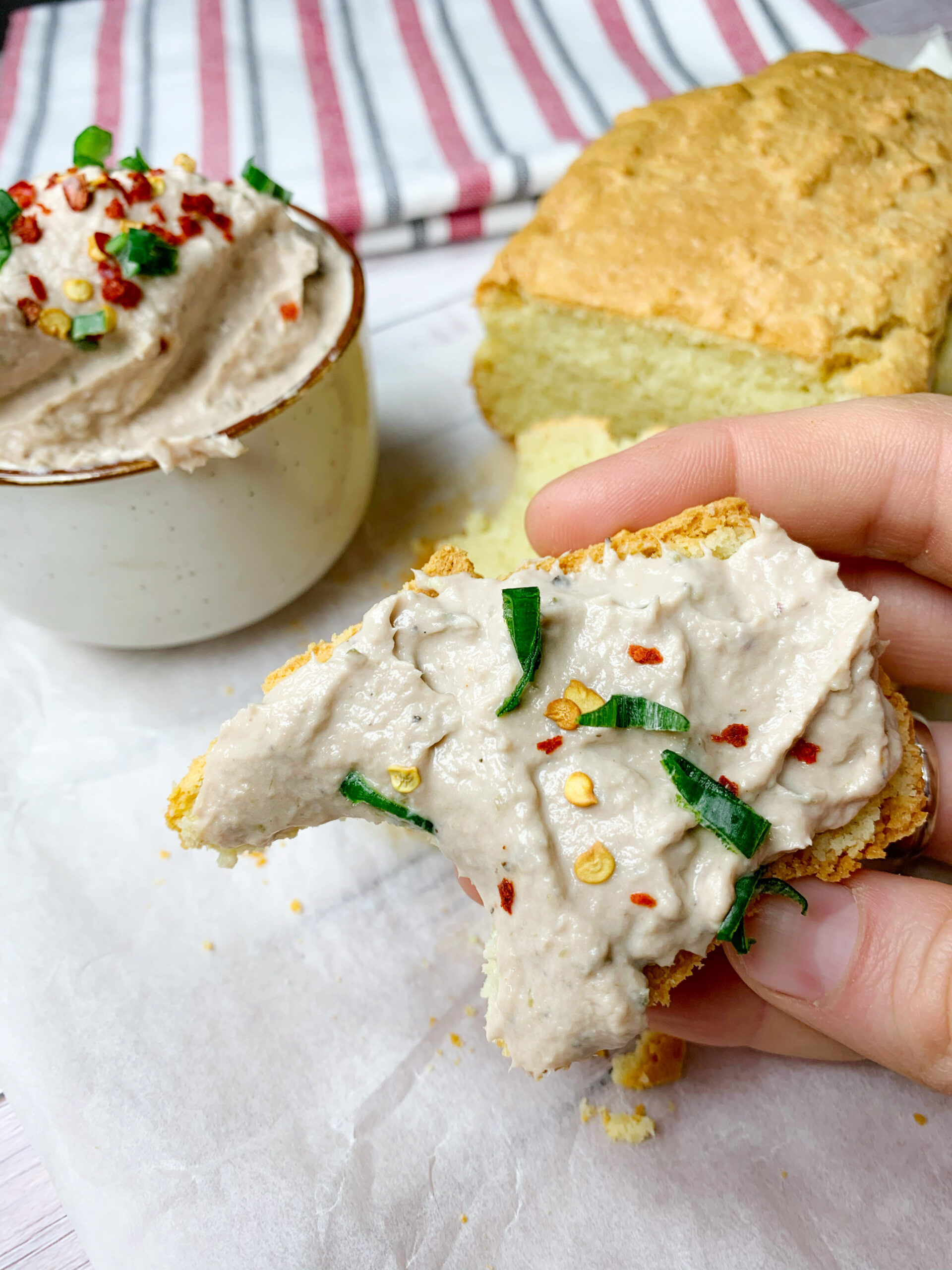 Is it possible to make canned tuna recipes healthy?
My answer to this question is definitely a big yes! I always choose canned tuna in brine. You can't be sure what kind of oil they put into those cans if you don't use some special premium product. That's why, a helpful tip when choosing canned tuna from the grocery store – always use canned tuna in brine. It is actually tuna canned in salty water. So, you add your oil and you are sure in quality you get.
I love using extra virgin olive oil with tuna. Healthy fats from extra virgin olive oil and from fish is really healthy and great for you.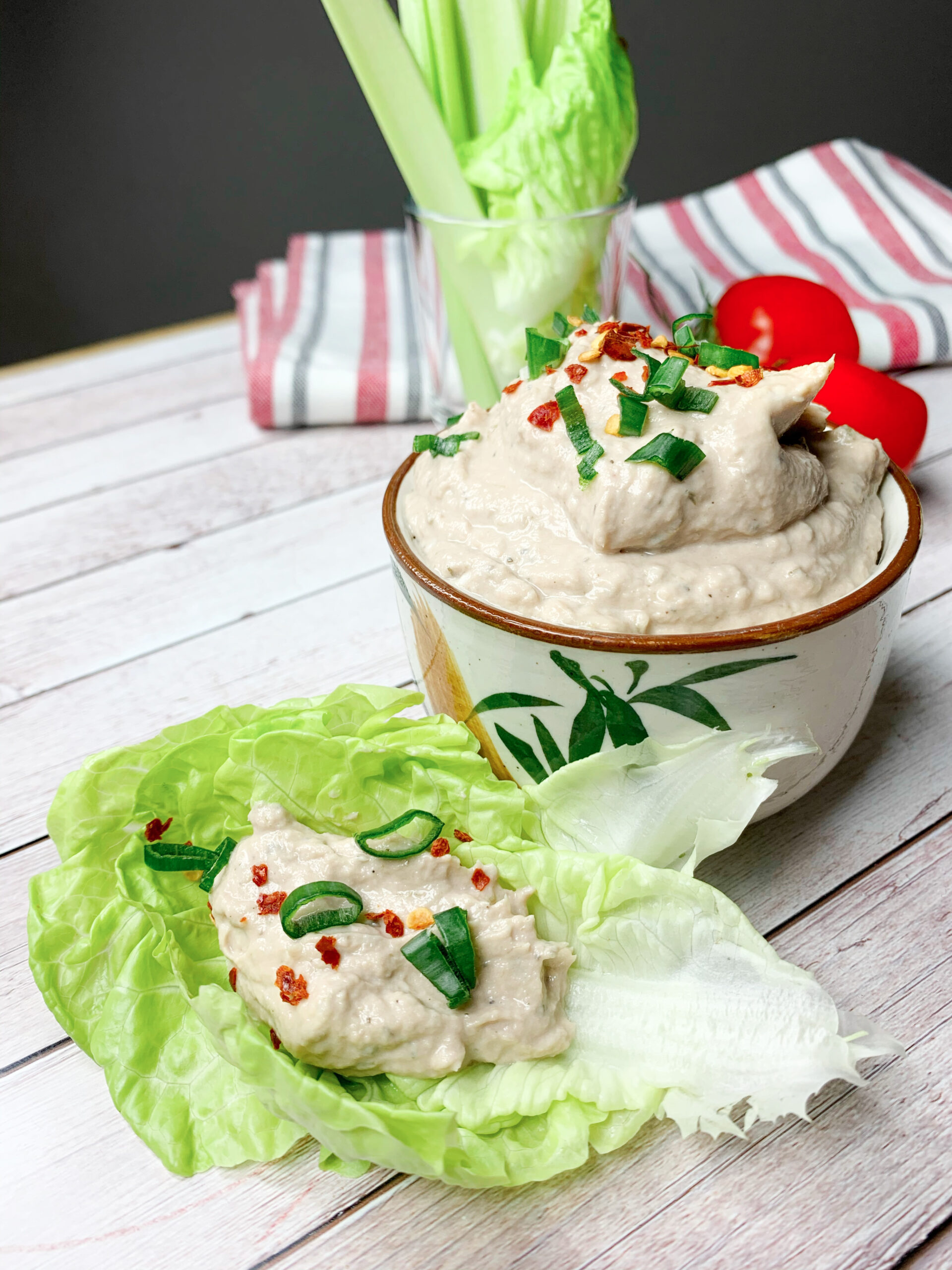 Keto recipes with canned fish
Canned tuna fish recipes are some kind of keto emergency food for time when you don't have anything else in the house. Probably because it's so easy to make canned tuna recipes keto. However, if you make a canned fish spread and you add some delicious ingredients, it can look fancy!
If you want to try other keto canned fish recipes, here I have a delicious keto recipe for canned sardine spread too!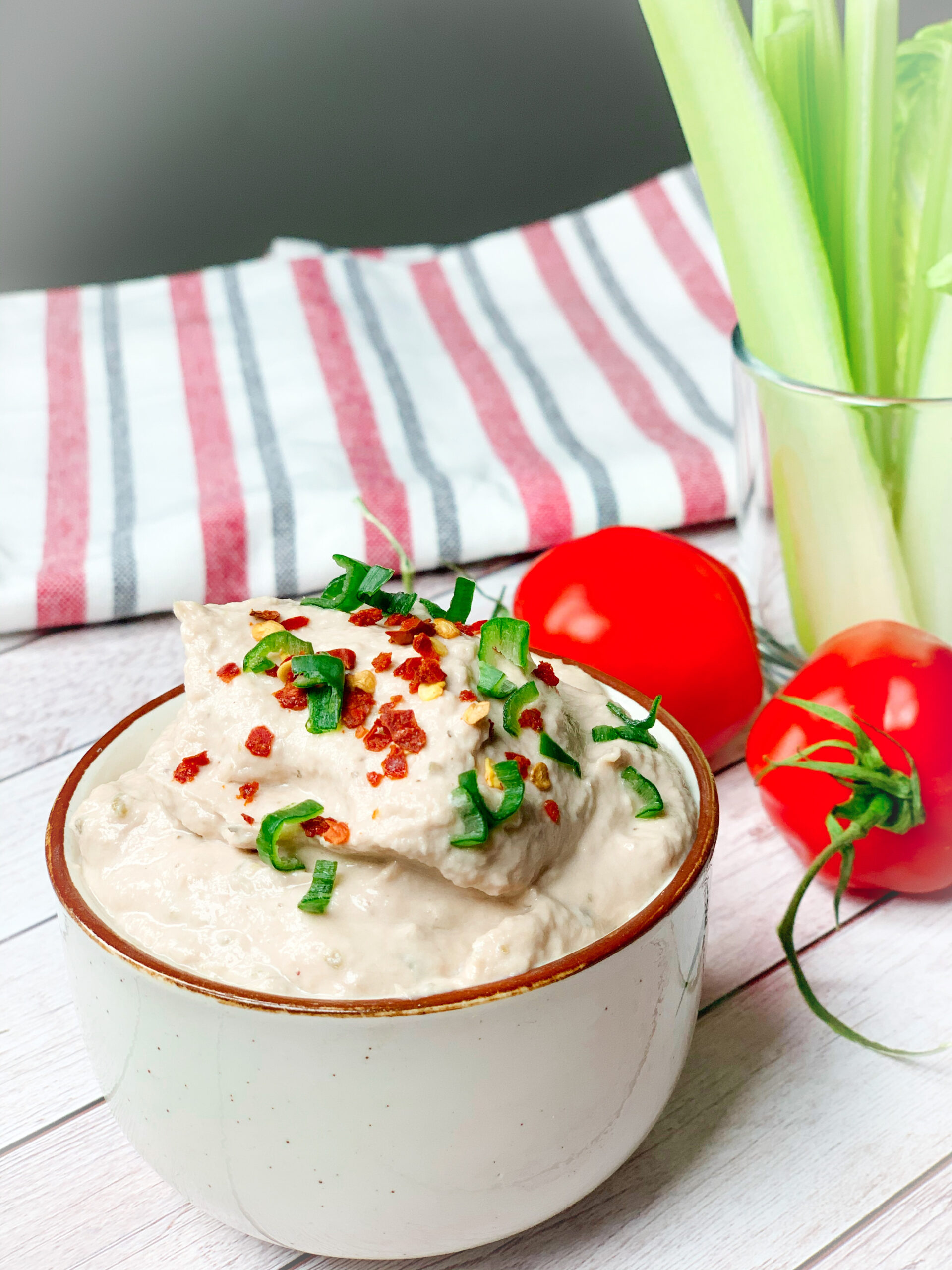 How to make tuna spread – keto canned tuna recipe
This keto recipe using canned tuna is so easy to make. Literally you just need to mix all ingredients together. You can easily do it in a blender or with immersion blender. Actually, if you don't have a blender, you can make it even with a fork. Only in that case you will need much more time to prepare it.
I have this type of immersion blender and it makes my life so much easier. I make keto spreads, smoothies, cauliflower mash, literally everything with this immersion blender.
Tuna spread – keto canned tuna recipe is fantastic to dip with vegetable sticks too! I enjoy it as a keto snack or when I need a lighter keto diner.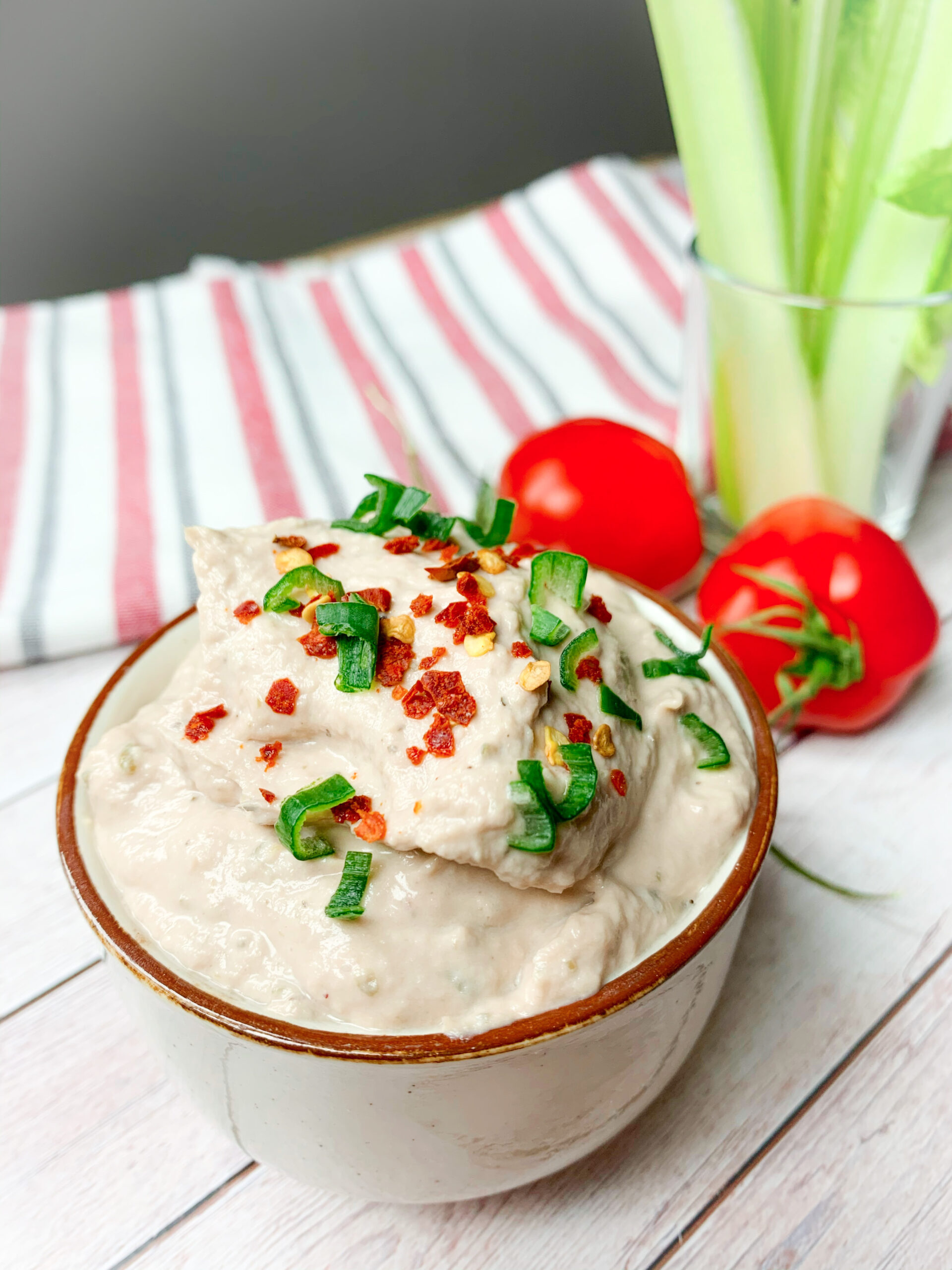 Sharing is caring!
If you like my recipes, leave a comment! Connect with me on FACEBOOK, INSTAGRAM, PINTEREST and join my TELEGRAM CHANNEL. Scroll down and subscribe to my newsletter to get my recipes on your email!
Ingredients
Canned tuna in brine (just tuna drained, without water or oil) 1 can/150 g/5.3 oz

Canned capers 3 tsp/10 g/0.35 oz

Anchovies in oil 1 TBS/10 g/0.35 oz

Olive oil 3 TBS

Cream cheese 100 g/3.5 oz

Sea salt 1/2 tsp

Freshly ground pepper to taste

Lemon juice 1 TBS

Basil fresh or dried leaves 1/4 tsp
Instructions
1
Combine all ingredients together and mix in a blender or with immersion blender until you get smooth spread/pate.
2
Keep tuna spread/pate in a glass jar up to 5 days tightly closed in the fridge.
3
Serve tuna spread with vegetable spread or with bread you like.
Notes
This amount serves 4. Nutritional value per serving: 341, Fat 16 g, NET Carbs 0.8 g, Protein 12 g. This is for your information only. Please calculate your own macros with ingredients you use.