Fish with coconut and lime sauce is low carb and keto, diary free meal. Fish with coconut milk is flavorful and fragrant nutritious meal.
You will love this delicious keto fish recipe with coconut milk and lime juice. I new that coconut and lime goes together fantastically, I already published here keto recipe for ice cream cake with coconut and lime.
However, this wonderful pair goes great with fish too!
This summer I enjoy fish, better say, I crave fish! That's why you can see many yummy keto fish recipes on my blog lately!
One skillet salmon wit delicious Tuscan sauce
During the winter we almost didn't have any fish on our menu. But now we are trying to catch up with our fish recipes!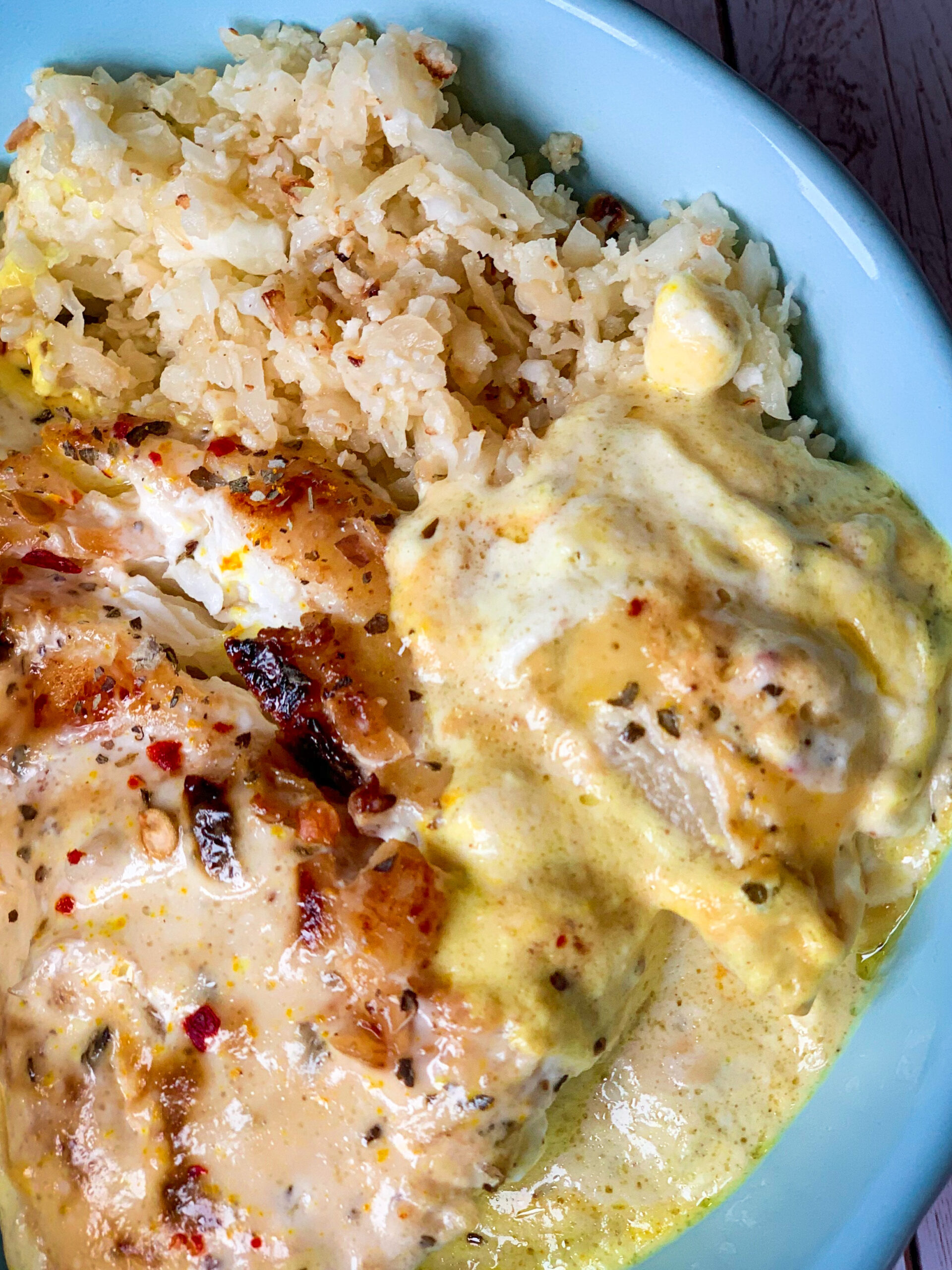 HOW TO MAKE FISH WITH COCONUT AND LIME?
Start with fish!
For this keto fish in coconut sauce, you can use fillets of various fishes. You can use fillets of cod, hake, John Dory, tilapia or snapper.
You will need to season your fish with some salt and pepper and cook it on a hot coconut oil on a pan. Add immediately minced garlic cloves and half of the lime juice.
It's better to cook it first on a fish flesh side and when cooked turn the skin side down and cook it until completely cooked and crispy.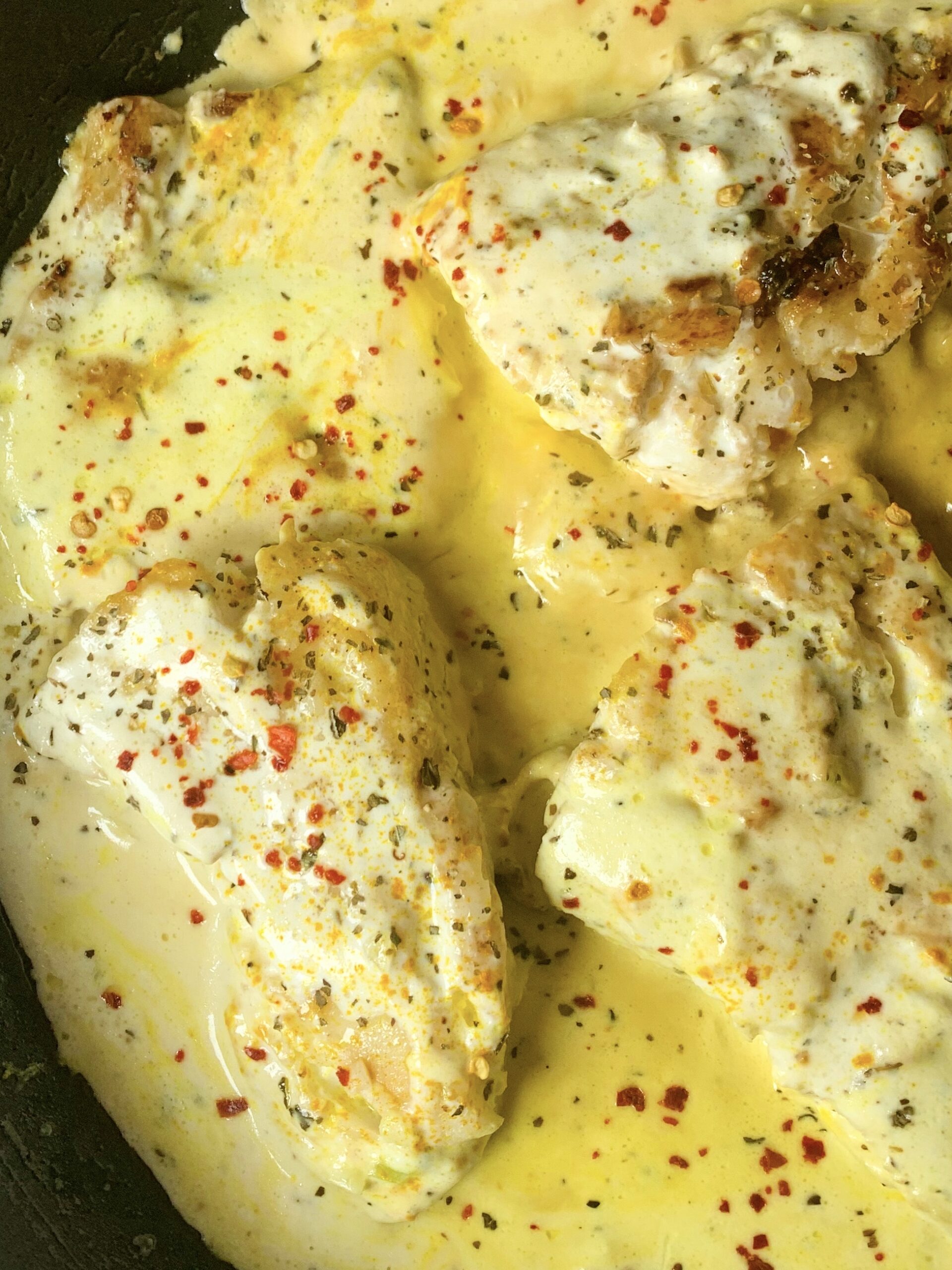 Coconut and lime sauce
When fish is cooked, just whisk full fat coconut milk with turmeric and pour it over the fish. Add salt and pepper to taste, dried basil and the rest of the lime juice. Cook it for 5 minutes when sauce starts to simmer and that's it! Delicious and flavorful fish with coconut and lime gravy is ready to serve! You will see, it will be delicious and creamy sauce with wonderful yellow color because of turmeric. We don't use turmeric because of a fantastic color only, it's also great for you because it has anti-inflammatory properties!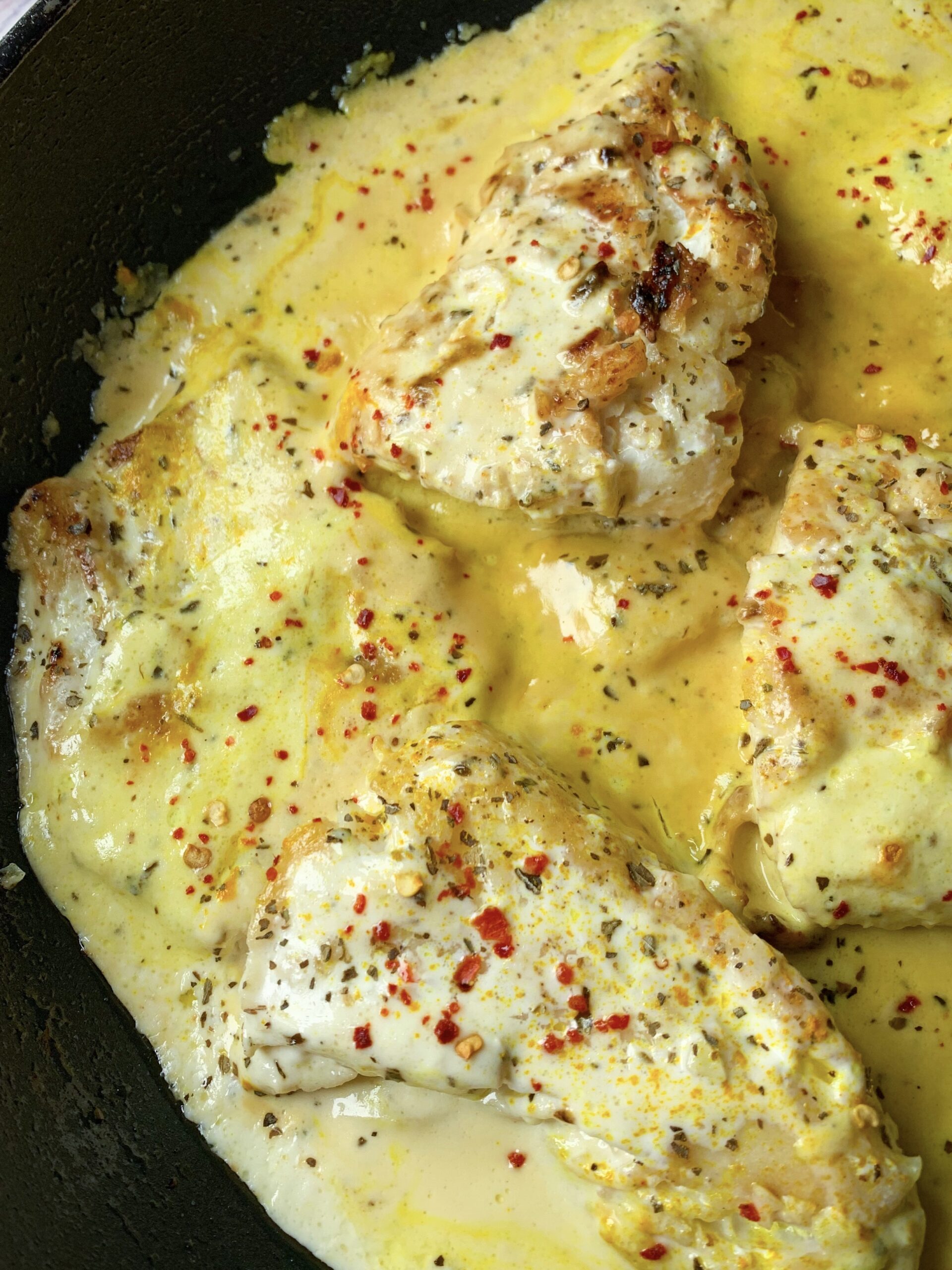 Serving coconut and lime fish
Serve this fish with coconut warm! I love serving it with this fried cauliflower rice.
If you like cilantro and crushed chili you can sprinkle some on top! That's what I do and I love to have it spicy!
LIKE AND SHARE!
If you like my recipes, please, leave a comment and share to support my work!
Would you like to calculate your macros? I have an easy to use and reliable keto macros calculator!
Connect with me on FACEBOOK, INSTAGRAM, PINTEREST and join my TELEGRAM CHANNEL. Scroll down and subscribe to my newsletter to get my recipes on your email!
Enjoy!
Ines
Ingredients
Coconut oil 2 TBS
White fish fillets (cod, hake, John Dory, tilapia or snapper) 450 g/16 oz
Salt to taste
Freshly ground pepper to taste
Garlic clove
Full fat canned coconut milk 1 cup/200 ml
Powdered turmeric 1/2 tsp
Dried basil 1 tsp
Lime juice of 1 lime
OPTIONAL
Crushed chili
Fresh cilantro leaves
Instructions
1
In a large pan or a skillet, heat the coconut oil and minced garlic clove.
2
Season the fish fillets from both sides with a pinch of salt and freshly ground pepper to taste.
3
When the oil is hot cook fish fillets from both sides. First cook on a fish flesh side and when cooked, turn fillets to skin side and cook until completely cooked. While fish is cooking add juice of 1/2 lime.
4
In a small bowl whisk full fat coconut milk with 1 tsp of turmeric, pinch of salt and pepper to taste and pour over the cooked fish fillets.
5
Sprinkle with dried basil and add another half of lime juice.
6
Cook everything and bring it so simmer.
7
When starts to simmer cook for 5 minutes and serve warm.
8
Serve with fried cauliflower rice.
9
Optionally garnish with fresh cilantro and crushed chili.
Notes
This amount gives 4 servings. Nutritional value per serving: Cal 248, Fat 17 g, NET Carbs 2.37 g, Protein 18 g. This is for your information only, please calculate your own macros with ingredients you use.