This keto edible chocolate chip cookie dough is the best thing ever. Flavorful keto cookie dough with dark chocolate chips is pure deliciousness!
Keto edible cookie dough is my real weakness. My daughter and me are true fans of this type of sweets that you can make in few minutes and eat with a spoon!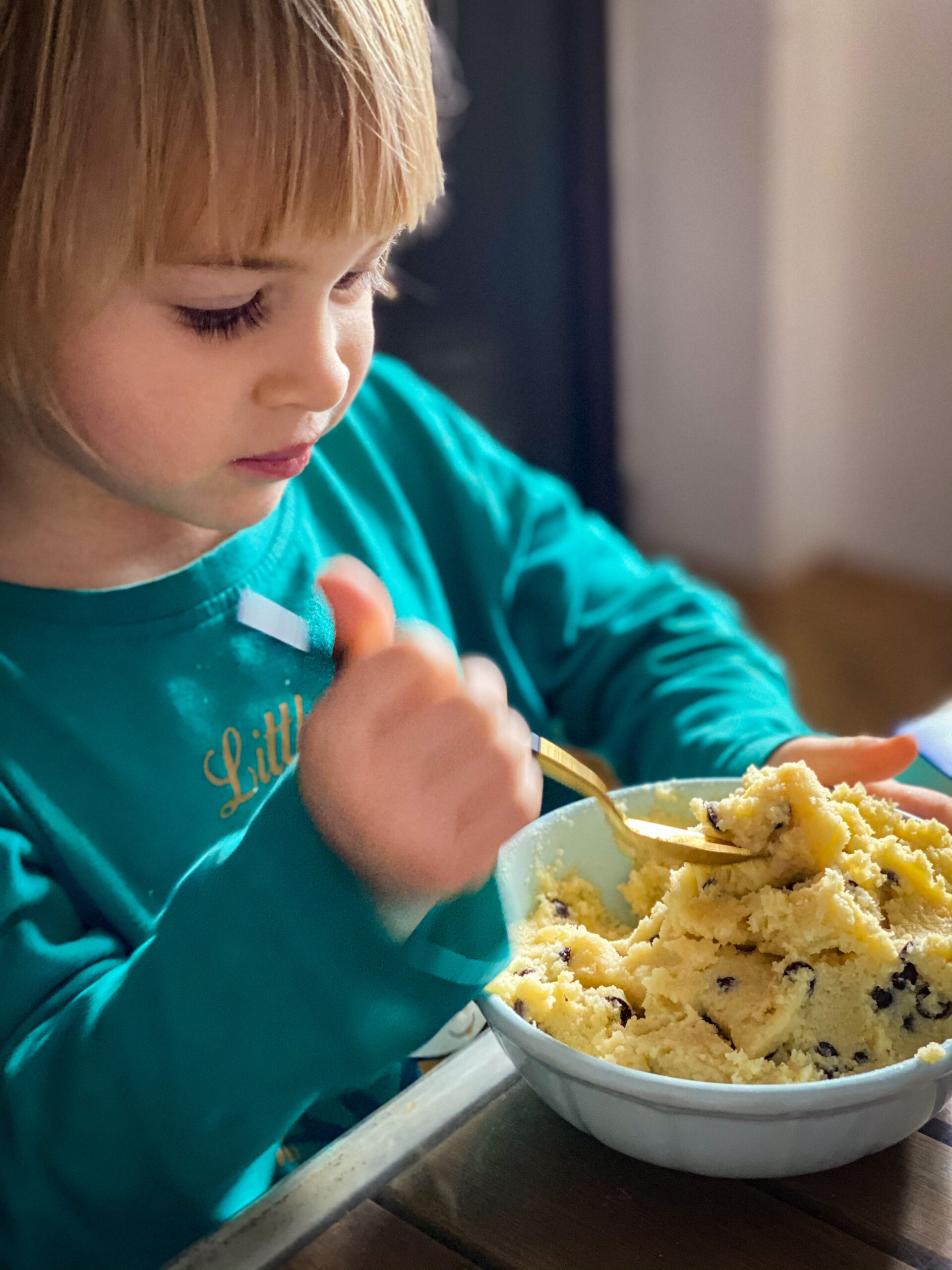 Great news is that you can really make this delicious low carb dessert in just a few minutes and you can enjoy all day! Not a joke!
At the moment of writing this, I enjoy my portion of low carb edible cookie dough with chocolate chips and a cup of tea. It's crazy how it goes with everything!
From this keto edible sugar cookie dough you can make other desserts, like fat bombs, cheesecake, ice cream or really anything what comes into your mind.
Ingredients for keto edible chocolate chip cookie dough
Blanched almond meal or almond flour – you don't need super fine almond flour. You may even use blanched almond meal and it will be tasty and delicious.
Softened butter is one of the key ingredients, so if you have a better quality butter with nice and authentic taste, that's even better.
Low carb sweetener – I like using erythritol for this recipe, it works really fine. Especially if you have powdered. However, granulated will work great too.
Dark chocolate chip
Dark chocolate chips are great addition to edible cookie dough, just perfect combination to eat with the spoon!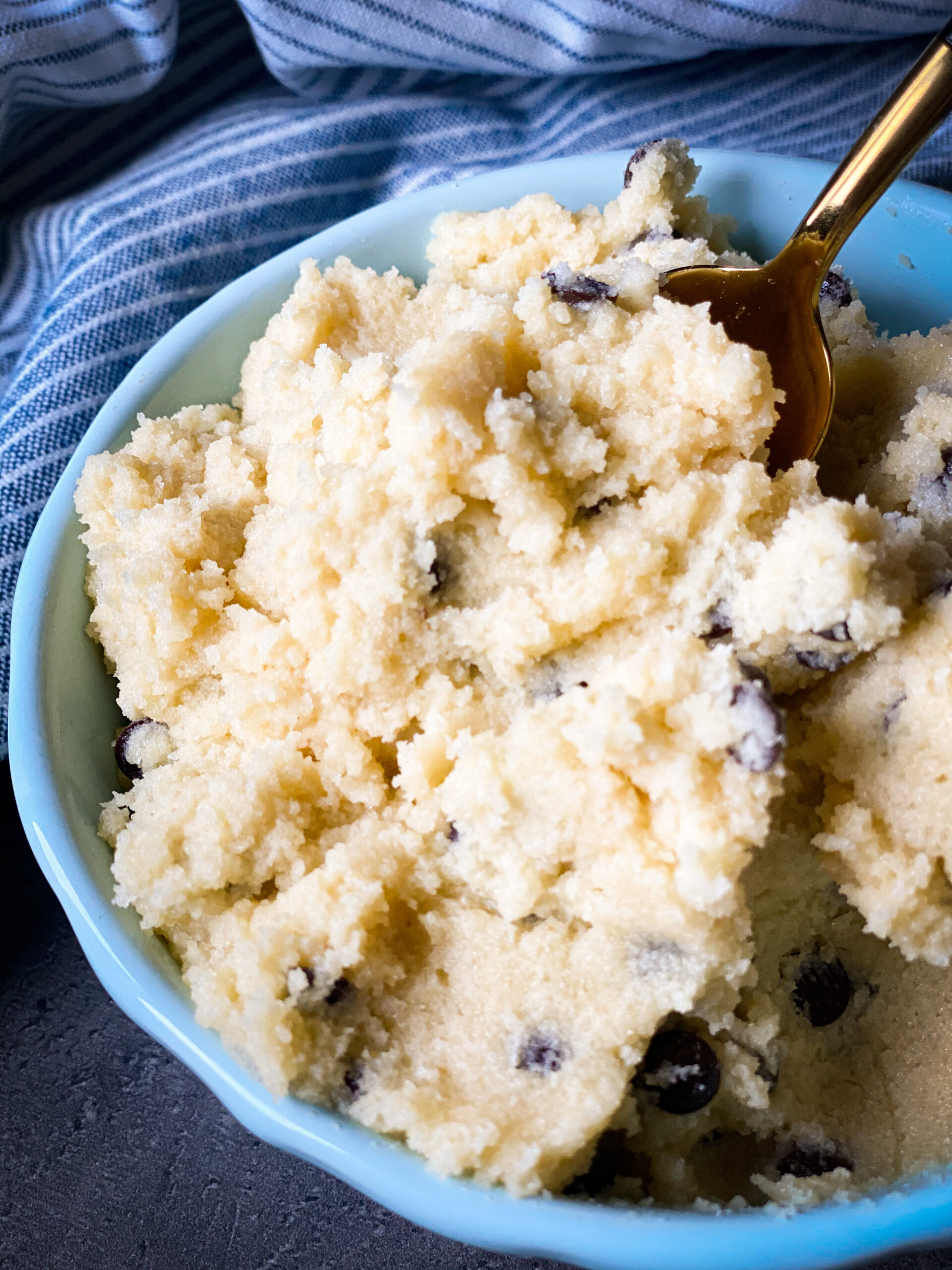 Want to try my other delicious keto desserts?
No bake lemon keto energy balls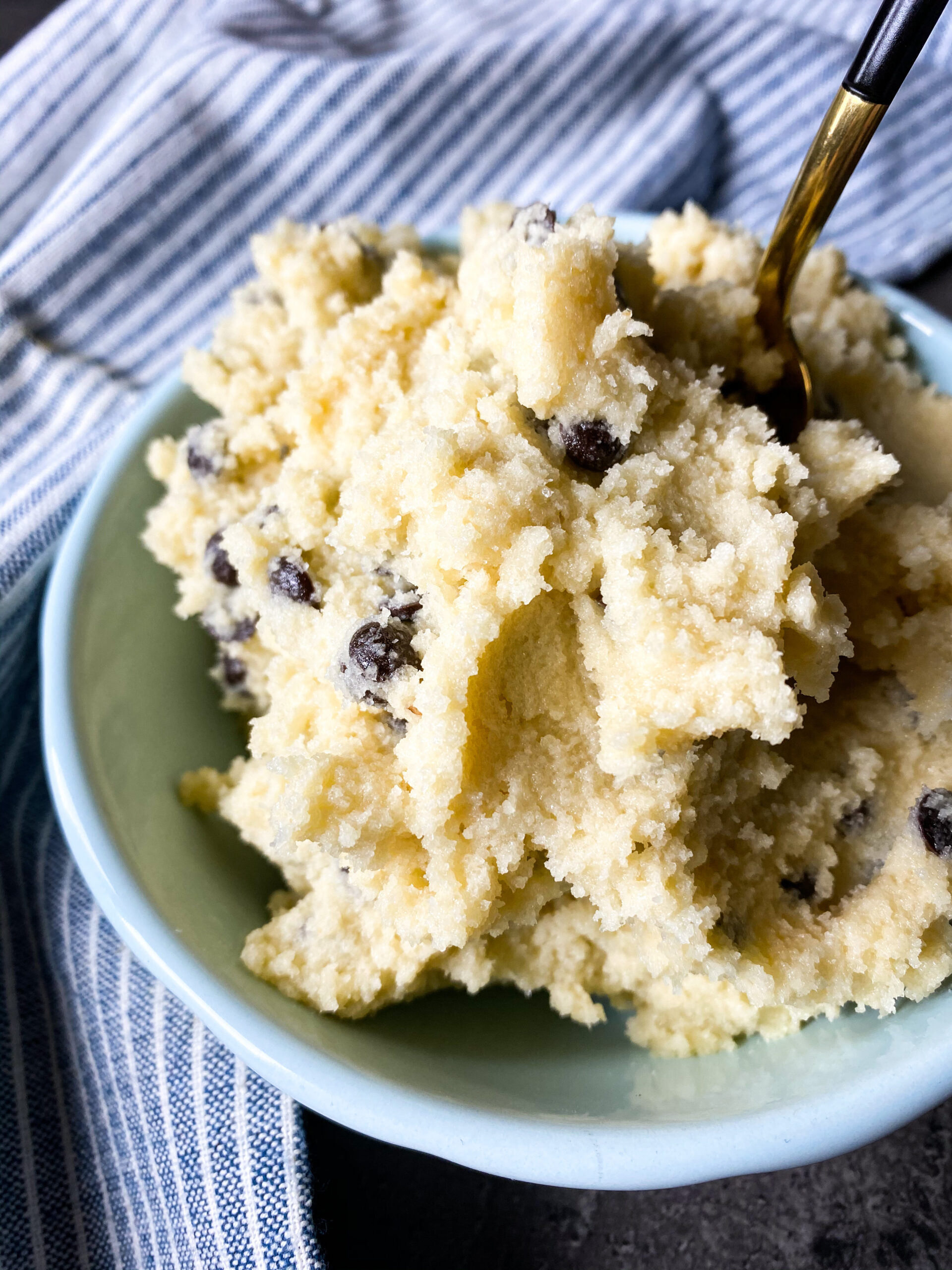 LIKE AND SHARE!
If you like my recipes, please leave a comment and share to support my work!
Want to calculate your macros? I have an easy to use, and reliable keto macros calculator!
Connect with me on FACEBOOK, INSTAGRAM, PINTEREST and join my TELEGRAM CHANNEL.
Scroll down and subscribe to my newsletter to get my recipes to your email!
Enjoy!
Ines
Ingredients
Blanched almond meal or almond flour 2 cups/200 g/7 oz

Softened butter 1/2 cup/110 g/3.9 0z

Heavy whipping cream 1/4 cup/50 ml

Vanilla extract 2 tsp

Low carb sweetener (erythritol) 1/2 cup

Pinch of salt

Dark chocolate chips 1/3 cup/53 g/1.8 oz
Instructions
1
Combine all ingredients in a bowl, except of dark chocolate.
2
Combine ingredients with the spoon until you get smooth and well combined dough.
3
Add dark chocolate chips, combine with a spoon.
4
Leave it in the fridge for at least 1 hour.
Notes
This amount serves 24. Serving size 2 TBS. Nutritional value per serving: Cal 98, Fat 8 g, NET Carbs 2.5 g, Protein 2.5 g. This is for your information only, please calculate your own macros with ingredients you use.